Top Outwrite suggestions for 2021
It's been another big year at Outwrite. Let's look at the stats.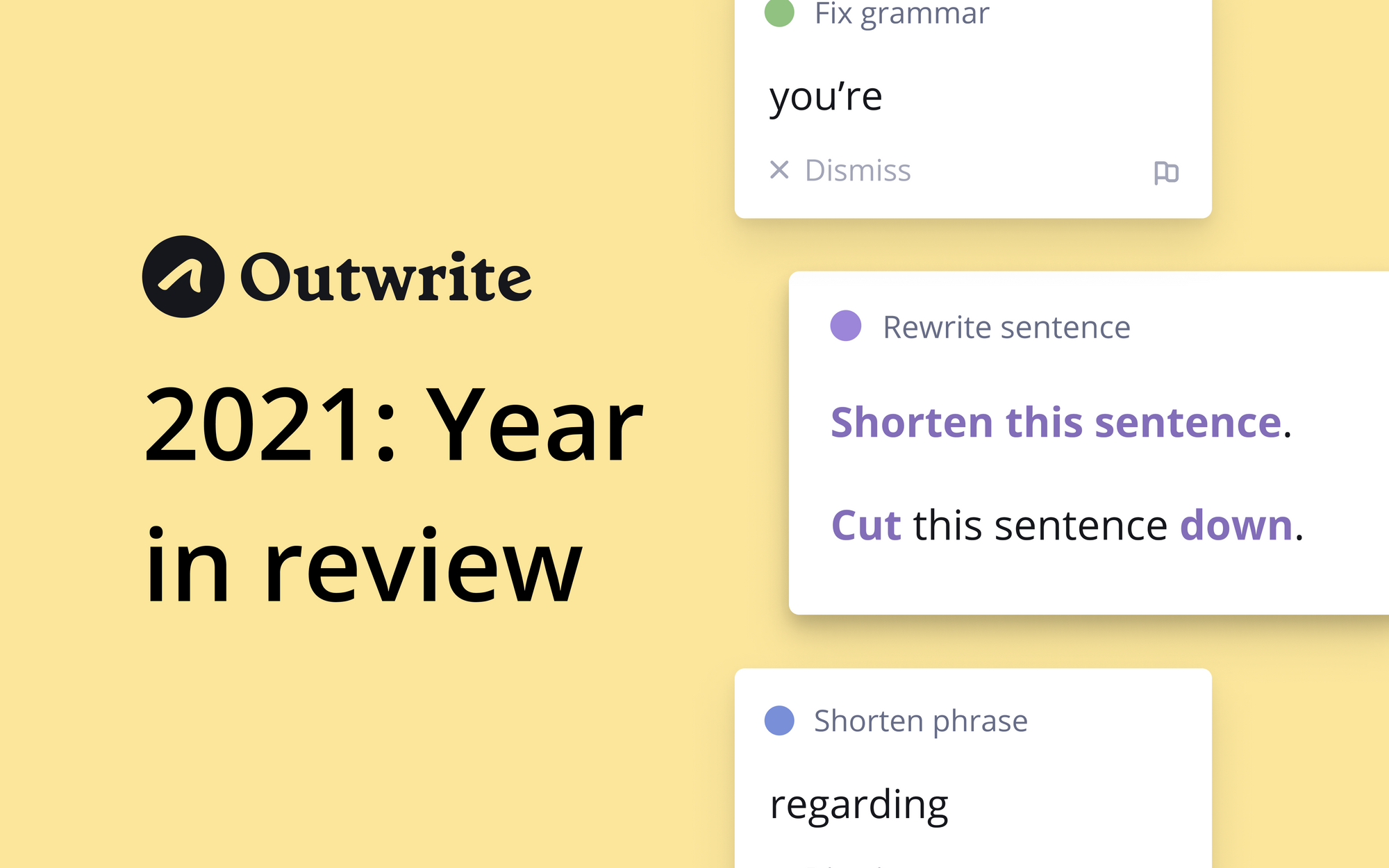 2021 has been another big year for Outwrite. We redesigned our browser extension, added 3 goals to our paraphrasing tool, launched a public API, and added support for French. We also watched our CEO, Nick, compete at the Tokyo Olympics!
It's also been a huge year for you, our users. Since January, you've edited tens of millions of emails, essays, job applications, and even wedding vows with us.
We've got some exciting things planned for 2022 (like a revamped Microsoft Word add-in 👀). But first, let's look at what happened this year.
Corrections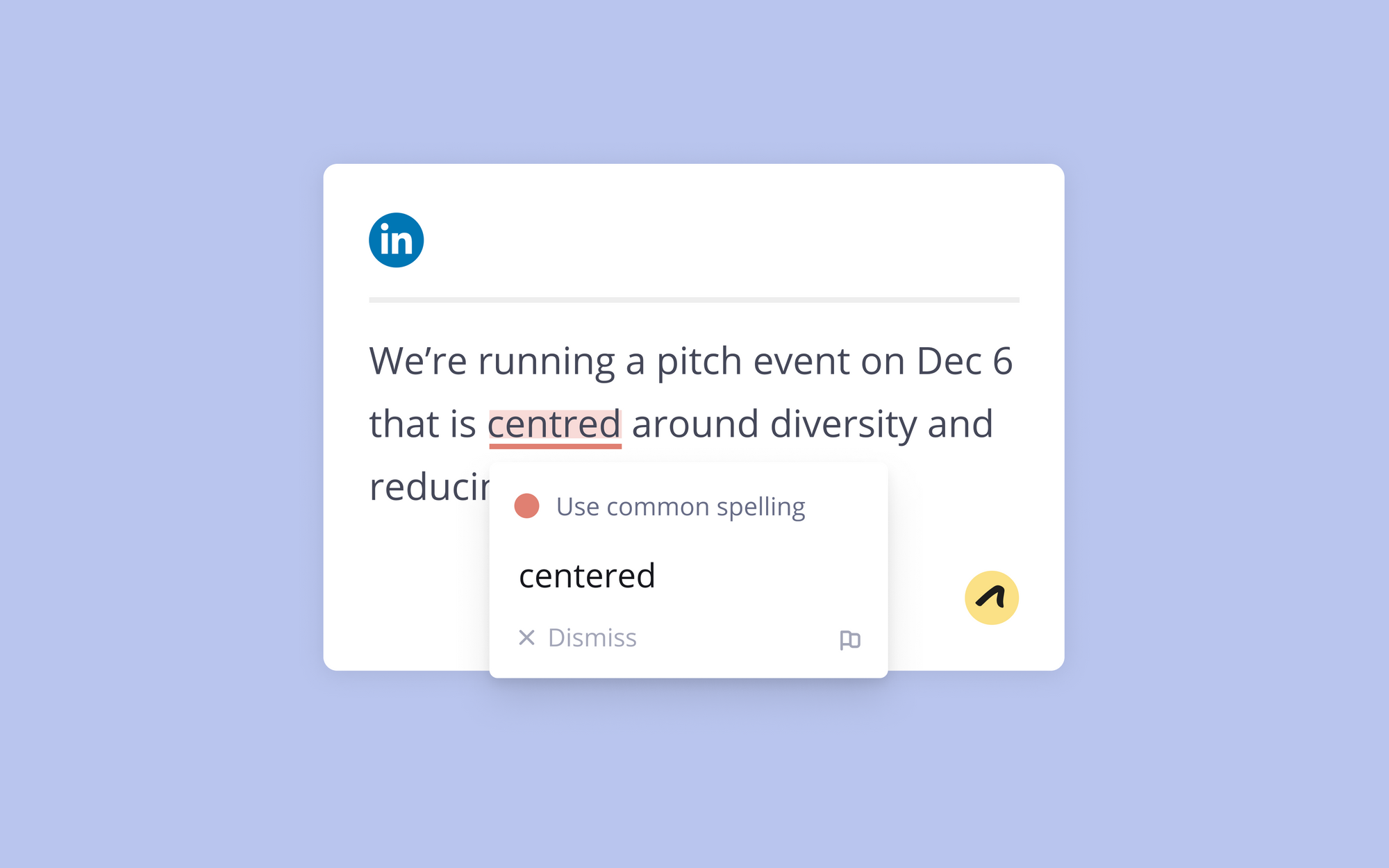 Outwrite picked up a lot of mistakes this year. 56.2 million spelling errors, to be exact. Many of these related to missing contractions, like "wont" instead of "won't". Others occurred when someone used the UK spelling of a word instead of the American one, or vice versa. If you frequently encounter these errors, make sure your language in Outwrite is set to your preferred version of English.
We also picked up a whopping 69.2 million grammar mistakes. Almost a third of these related to punctuation errors, like extraneous commas or using a period instead of a question mark. The second most common grammar mistake was capitalization, which made up 28% of errors. These errors usually popped up when someone forgot to capitalize the first word of a sentence or a proper noun. If you need a refresher on capitalization rules, we wrote a guide about it here.
Style and structure
Apart from correcting mistakes, Outwrite also suggests ways to improve the quality and flow of your writing. These fall under our "style" and "structure" categories (both of which are Pro features).
Outwrite suggested 56.7 million style improvements this year alone. A significant chunk of those related to weak word choices (more on that later). Outwrite also picked up several "efficiency" improvements. These suggestions cut out unnecessary words and phrases from your writing to make it more concise.
We also suggested 23.2 million ways to change people's sentence structure. Many of these were spacing issues, and about 1 million were related to passive voice. You can learn more about changing passive voice to active voice here.
Vocabulary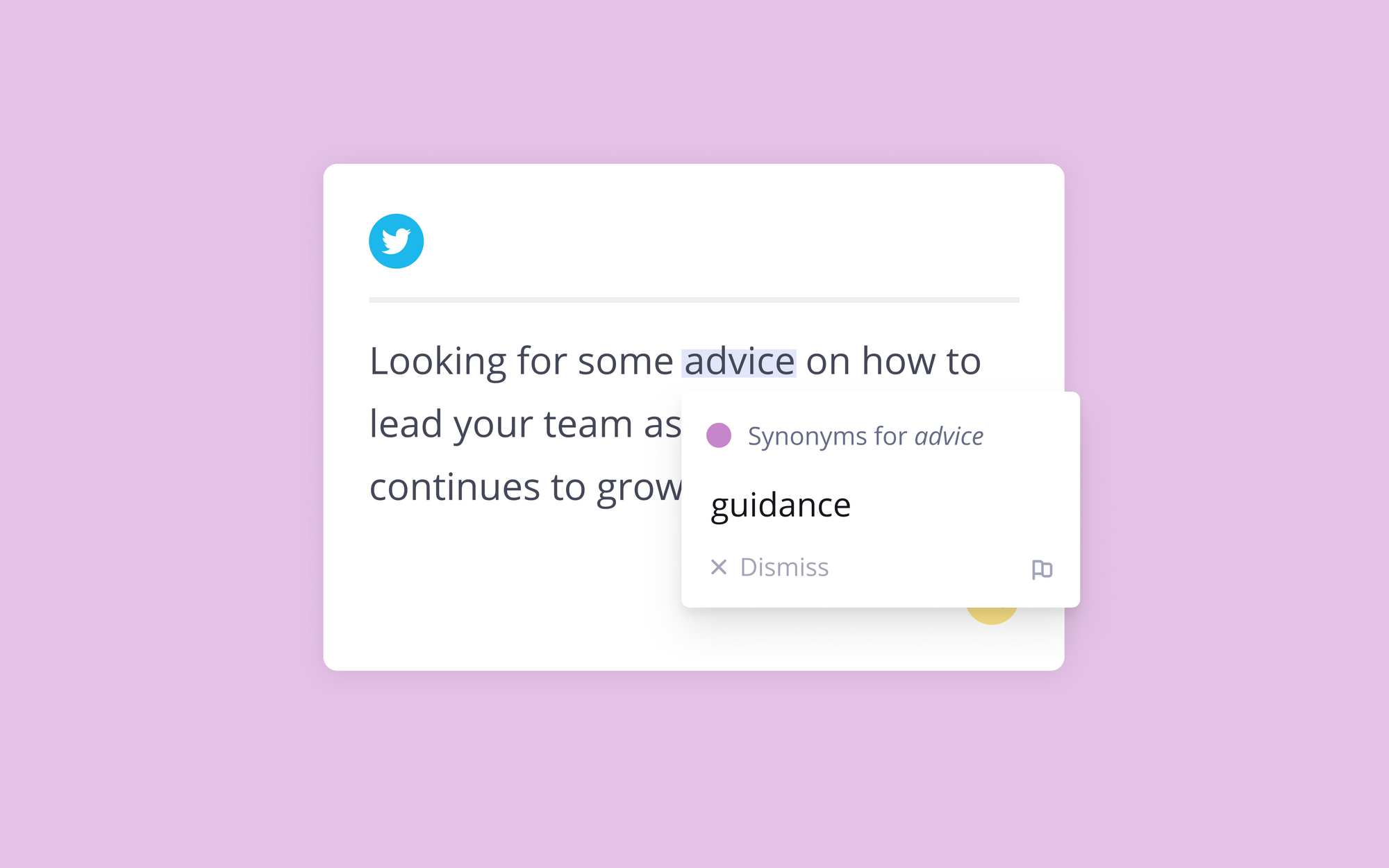 Like last year, the most common weak word Outwrite detected was "just". Fortunately, the adverb has several synonyms (depending on the use of the word), like "simply", and "merely".
Many people also overused the words "think" and "great". If you need a hand improving your vocabulary, use our free Thesaurus feature. Just Simply double-click or highlight a word, and Outwrite will generate a list of synonyms.
Rewrite
This year, Outwrite added three new goals to our paraphrasing tool: restructure, casual, and formal tone. Restructure can help modify your sentence structure, while the other two change the tone of your writing.
The decision paid off, because "restructure" was our second most popular rewriting goal this year! "Improve" took out the top spot, and "shorten" came in at third place.
Overall, Outwrite users rewrote about 1.1 million sentences in 2021. That's a massive jump from the 275,000 sentences rewritten last year.
Happy Holidays!
All these incredible statistics wouldn't be possible without our incredible users. Thanks for writing with us this year, and we hope you have an even greater 2022.
Happy Writing,
Team Outwrite