Introducing Outwrite for French
You can now use Outwrite to check your spelling, grammar, and style in French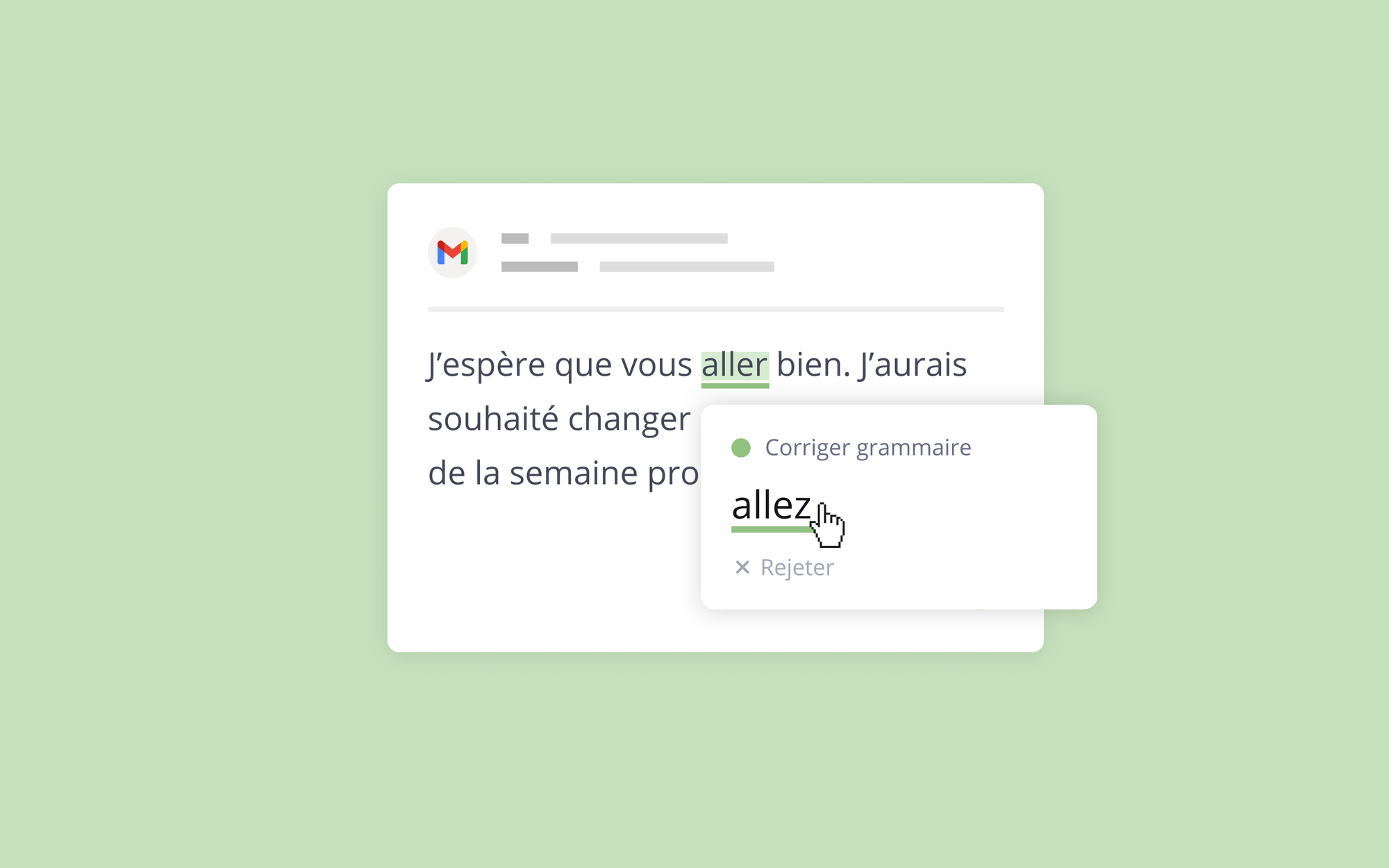 6 years ago, Outwrite launched with a mission to help anyone become a powerful writer. Up until now, that mission only applied to those writing in English. Today, we're excited to announce that we support French writers too.
"Why French?", you may be wondering. Apart from being one of the most widely spoken languages in the world, two members of the Outwrite team, Theo and Julie, lived in France before relocating to sunny Australia.
Who's it for?
Outwrite isn't just for French beginners. Native speakers of all ages can benefit from our paraphrasing tool and style suggestions.
We also support bilingual writers. Just click on the settings cog in the web app to switch between French and English.
What can it do?
Outwrite for French is fairly similar to the English version. It can help correct spelling mistakes, simplify phrases, and rewrite sentences. Here's a breakdown of the key features:
Spelling and grammar
The free version of Outwrite automatically picks up common French spelling and grammar errors. This includes checking the past tense auxiliar choice between "être" and "avoir", making sure you've used the right pronouns in front of masculine and feminine words, and checking you've used the right accent. Here are some examples:
Promis, elle a changée la fin de son première histoire.
Il ait assis la-bas prés de la barrière.
Style and structure
Outwrite's style suggestions aim to improve the quality and flow of your writing. We might recommend removing words to improve the readability of your text, or changing words to diversify your lexical field.
Il a vite recopié son texte, change sa phrase. --> Il a rapidement recopié son texte et changé sa phrase.
Rewrite suggestions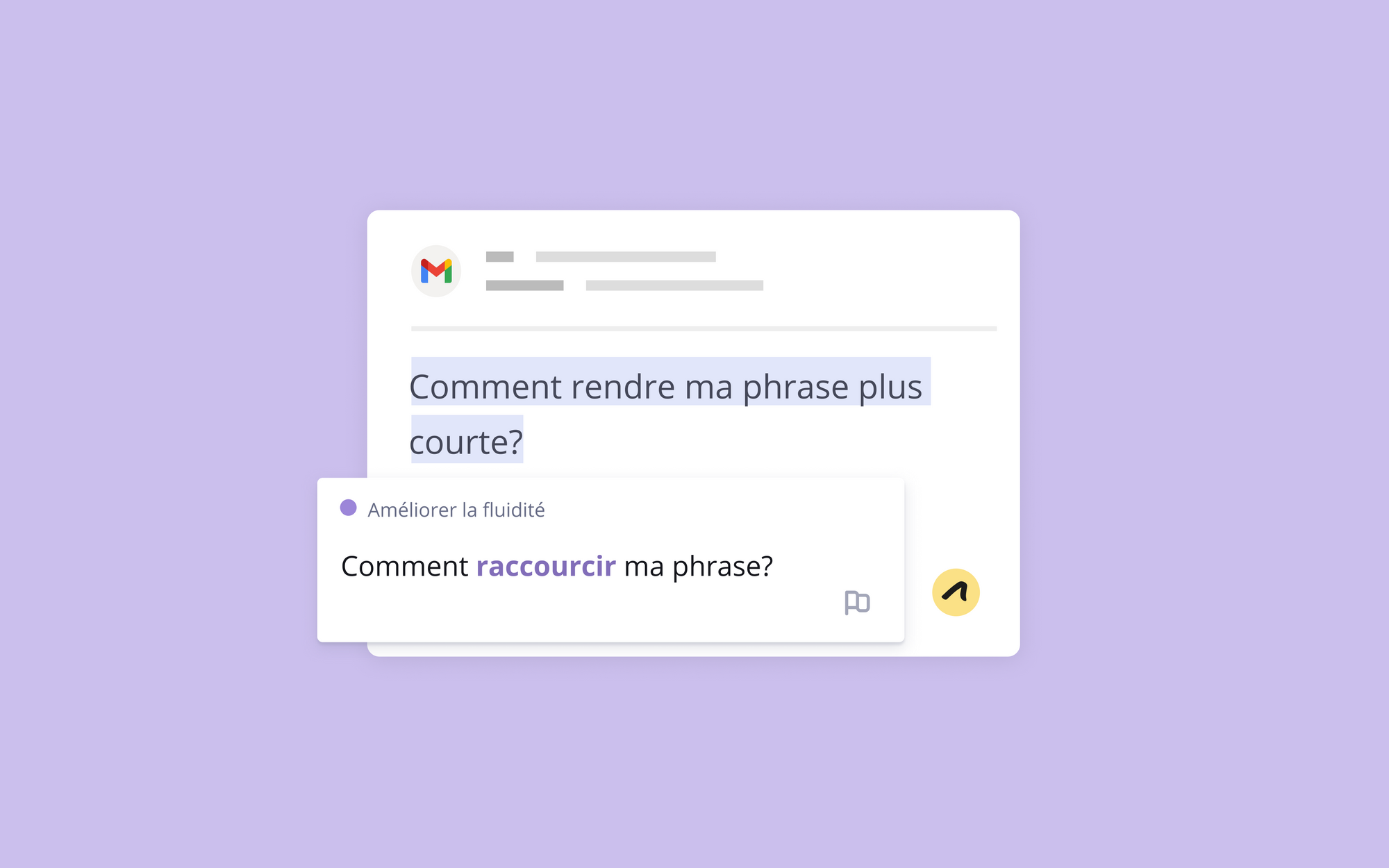 Is your sentence too long? Too casual? Too repetitive? Rewrite it with Outwrite. The French version of our paraphrasing tool will suggest how to say the same thing in different ways.
This may come in handy if you have to write a job application or send a formal email to your manager in French.
Je vous remercie --> Je vous prie d'agréer.
En vous remerciant, par avance de l'intérêt que vous portez à ma demande.
Note: Outwrite's style and rewrite suggestions are Pro features.
Writing statistics
At the bottom left of the Outwrite Editor, you'll find your writing statistics. This is where you can track stats like your word count and readability score in real-time.
Get started for free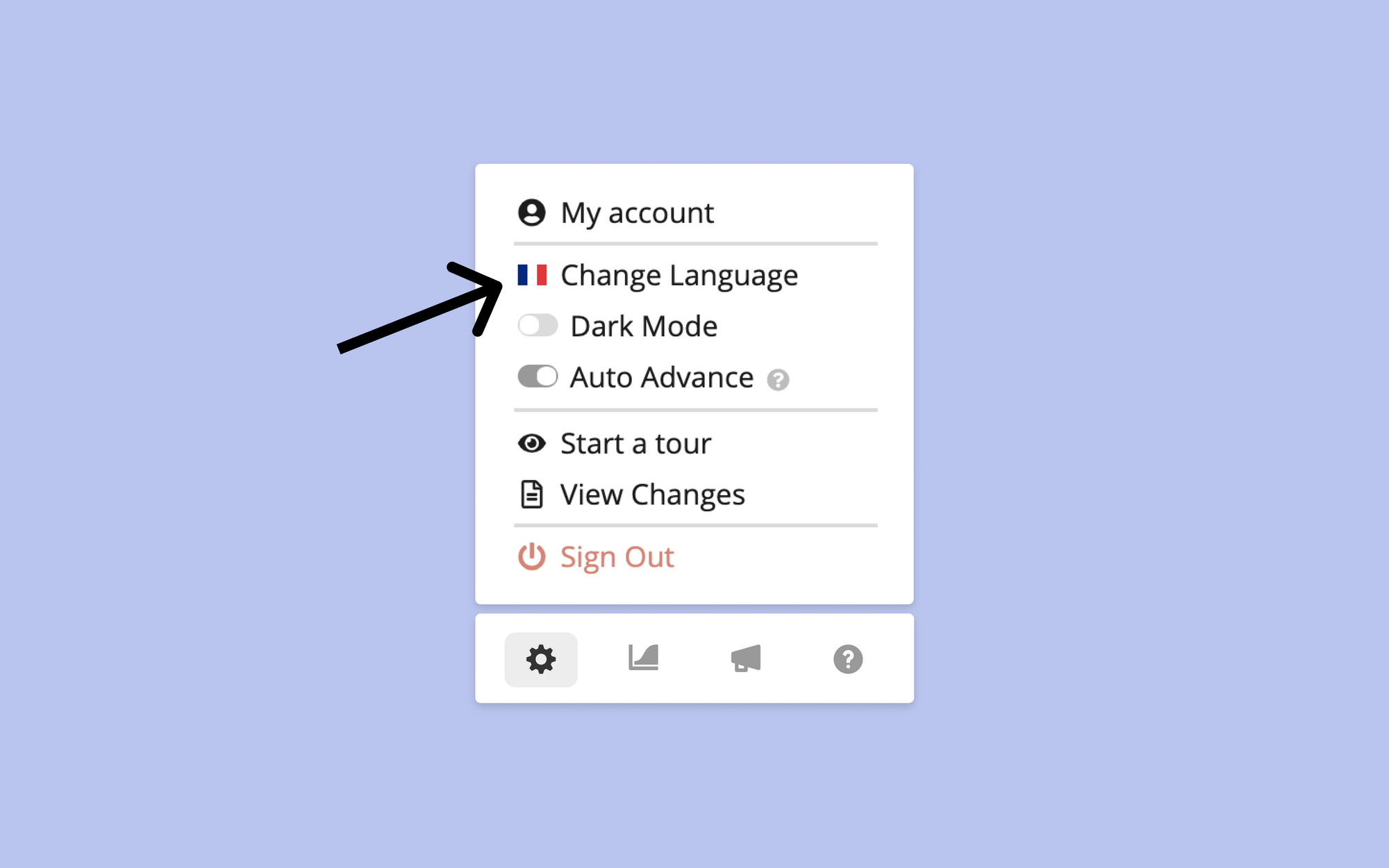 If you're new to Outwrite, head here to create your free account. If you've already joined us, click on the settings cog in the web app to change your language preference to French.
Note: Outwrite for French is still in beta, which means you may stumble across a bug or two. If this is the case, please send your feedback to help@outwrite.com. You can email in English or French—our incredible Customer Success rep Julie speaks both 🙂.