ATTN: how to write email subject lines that actually get opened
Many emails go straight to Trash. Learn how to make sure your messages get opened, no matter who your recipient is.
How many emails do you receive per day? 50? 100? For the average full-time professional, the answer is 120. And that number is predicted to grow.
However, only 20-40% of those messages actually get opened. The rest will be ignored, deleted, or end up in a spam folder. This is a serious problem for marketers, salespeople, online job hunters, and anyone whose well-meaning messages tend to bounce or go unanswered.
While there are many factors that affect an email's open rate (like the sender's name, industry, and the time it was sent), we're going to focus on one of the most important ones: its subject line.
A subject line is like the heading of an email. It should describe what the email is about, and prompt the recipient to think, feel or do something. Regardless of who you're emailing and why, it's worth taking the time to write a line that grabs their attention and entices them to click.
Here are some tips on how to do it.
Start with an action verb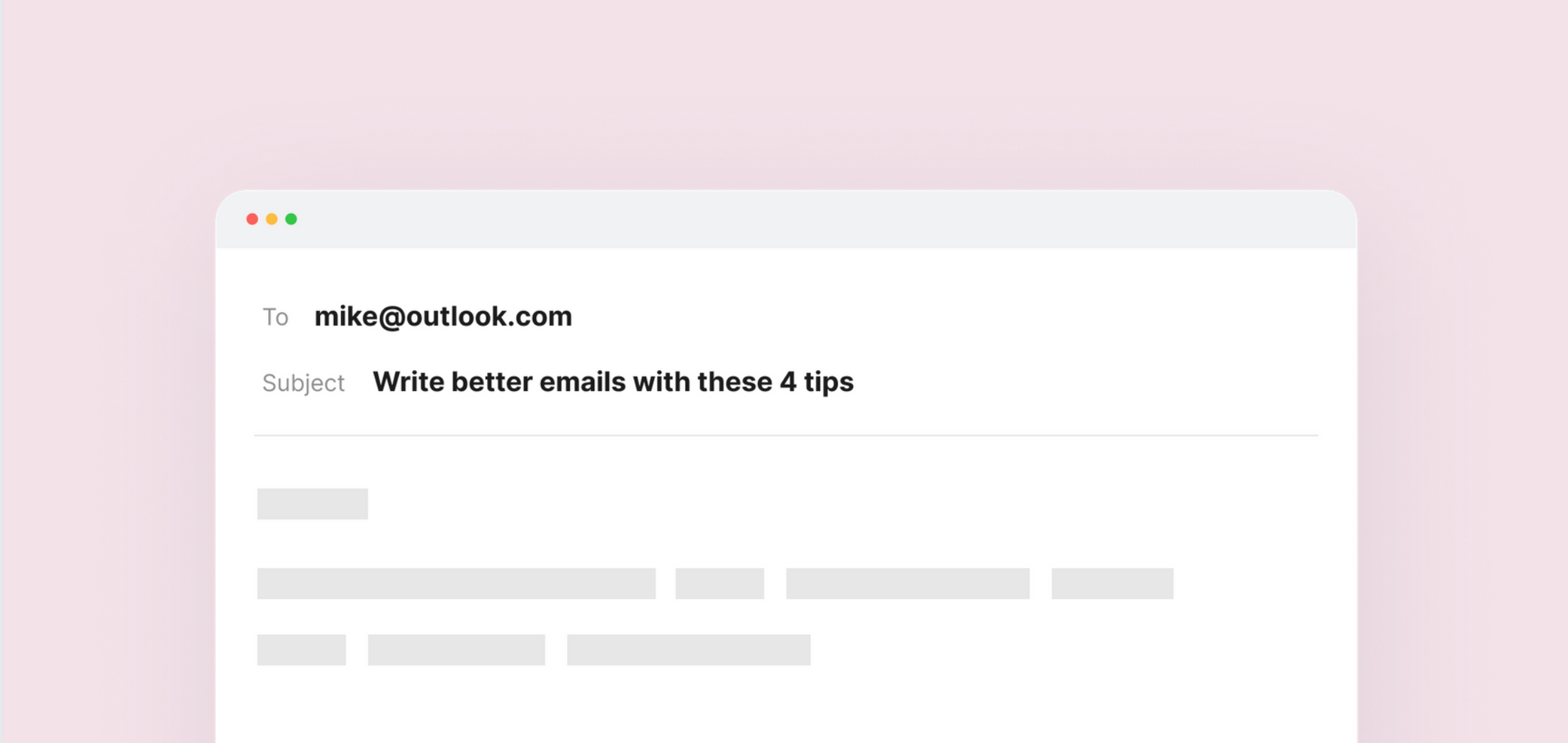 Before you write a subject line, think about what you want the recipient to do. Do you want them to read something? Update something? Buy something?
Once you've figured it out, choose an appropriate action verb and place it at the beginning of your subject line. Then outline what the content of your email is about.
Confirm your email address
Join our "Introduction to Web Design" webinar
Meet our newest team member
Tell us about your recent purchase
There are plenty of emails that won't require an action verb. However, they're handy when you need someone to do something urgently.
Keep it short
MailChimp recommends limiting your subject lines to 9 words or 60 characters. There are two good reasons for this: people are time poor, and often check their emails on a mobile phone (which have smaller screens, obviously).
So how can you keep your subject lines short and sweet? Start by removing unnecessary words from your sentence, like "very" and "really". Apart from making your sentences shorter, they'll also be easier to read. Here are a few examples:
| Original subject line | Alternative |
| --- | --- |
| I could really use your help | Could you help me? |
| Thank you so much for your feedback | Thanks for your feedback |
| We'd like to welcome you to CompanyCo | Welcome to CompanyCo |
You can also try converting a subject line from passive voice to active voice. It may save you a few words, and make your writing more direct.
Avoid spam trigger words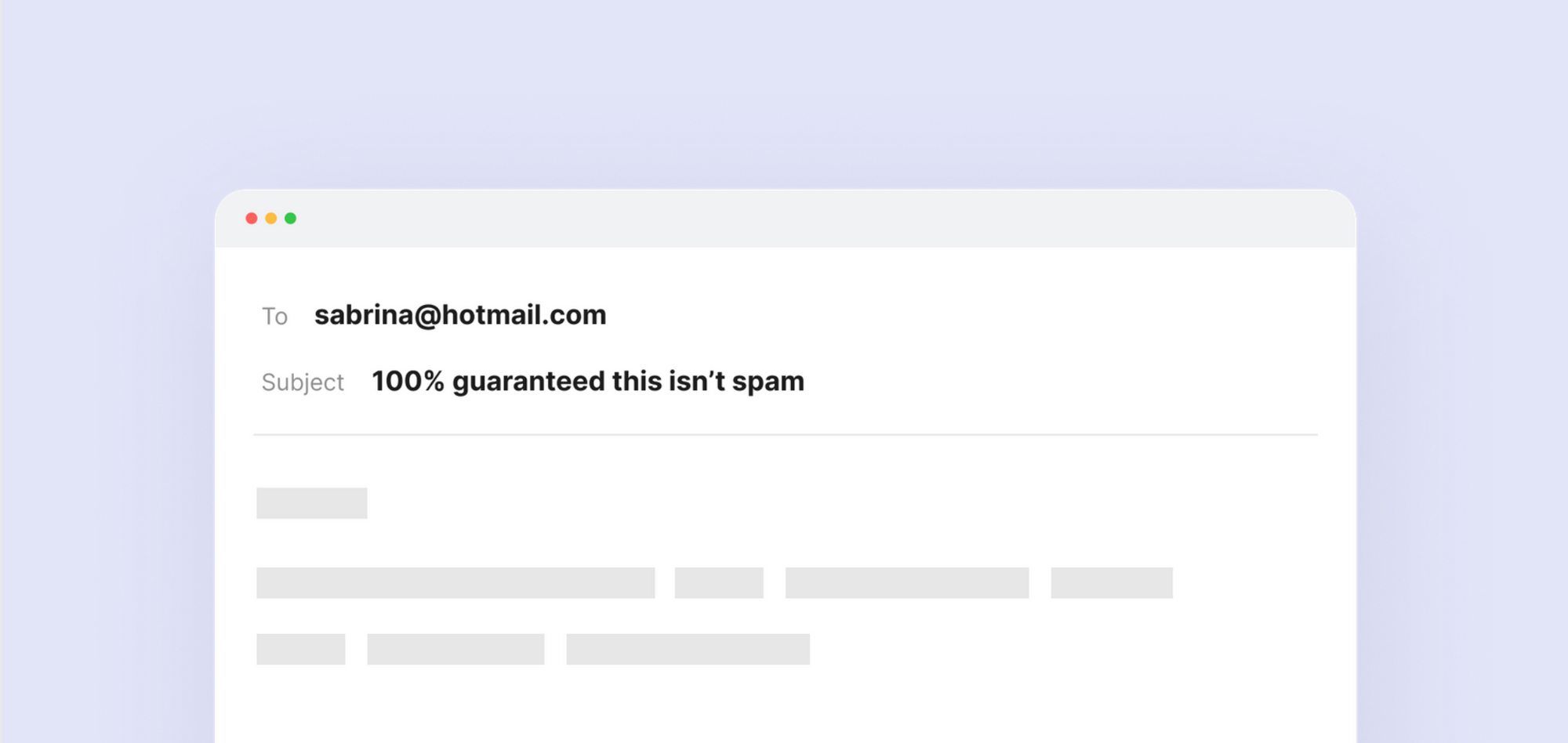 There's no point writing an amazing email if it's destined to end up in someone's spam folder.
While there are several reasons why your emails might be going to spam, start by checking your subject lines for potential spam trigger words. Some phrases, like "free trial", may be okay if used occasionally and in the appropriate context. But be careful not to overdo it.
Here are a few phrases to watch out for:
| Type | Phrase |
| --- | --- |
| Exaggerated phrases | Once in a lifetime, risk free, 100% free |
| Shady phrases | Dear friend, no hidden costs, this isn't a scam |
| Pushy phrases | Buy now, do it today, take action |
You should also avoid using too many emojis, exclamation marks, or capital letters in your subject lines. If it doesn't sound like a real person wrote it, chances are no one will open it.
Be friendly
Your email subject line should be professional, but approachable. No one wants to open an email that sounds blunt or aggressive.
An easy way to do this is by writing it in sentence case. That means only capitalizing the first word of a subject line, and any proper nouns. Sentence case will make your writing more casual (and it's easier to use than title case).
| Title case | Sentence case |
| --- | --- |
| You've Been Invited To Turbo's Launch | You've been invited to Turbo's launch |
| Introducing Outwrite For Word | Introducing Outwrite for Word |
| Please Complete Your Registration | Please complete your registration |
Depending on the recipient, you should also consider personalizing your subject line. Pop the recipient's name in there, and other relevant details (like their occupation, company, interests, or a recent purchase).
Thanks for your donation, Jonathon!
Lulu, here's your weekly progress report
Raj, how was your recent MealPro delivery?
Thanks for applying for our Sales Assistant role
Rewrite it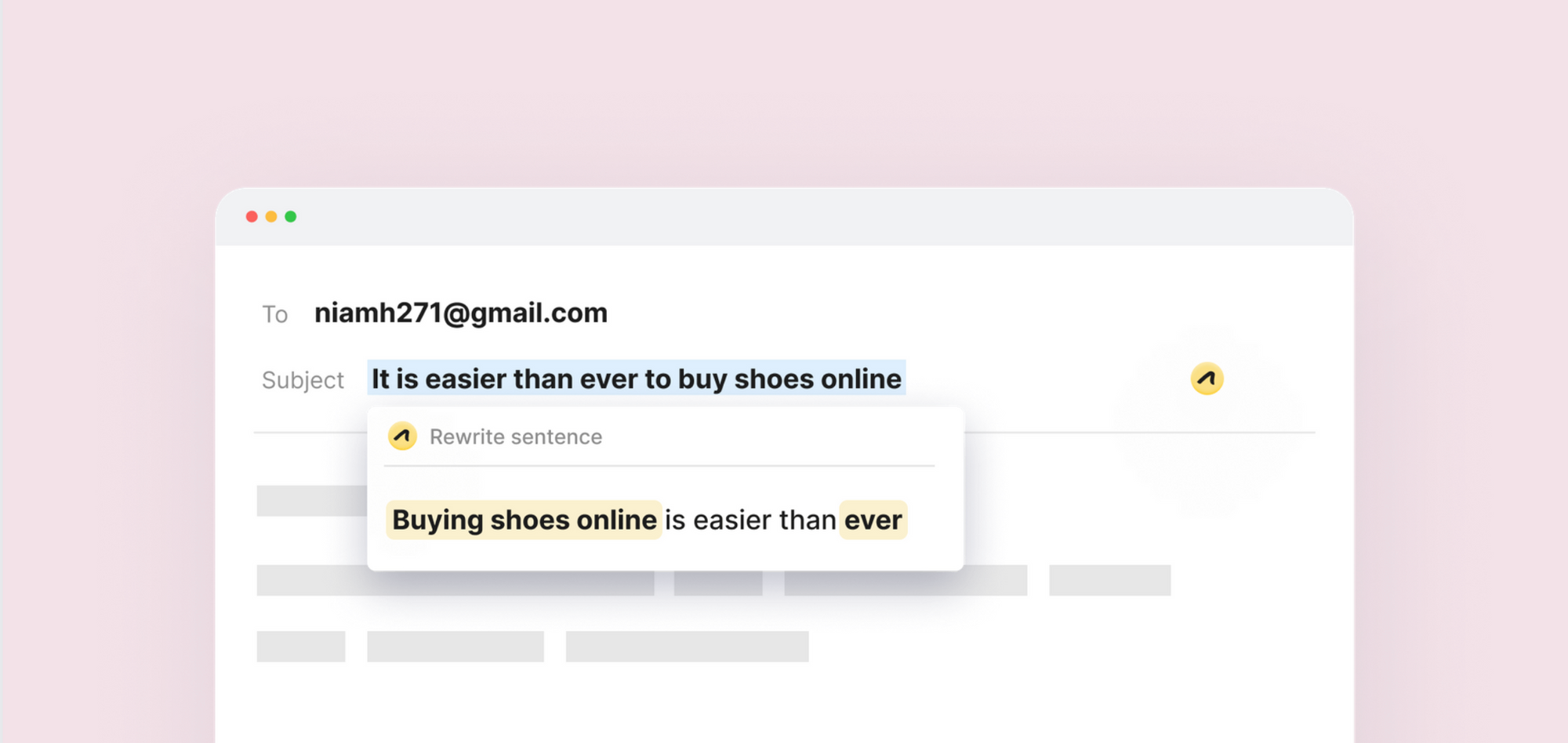 If you've written a subject line that's a) too long or b) doesn't sound right, run it through a paraphrasing tool. It'll suggest different ways to rephrase or restructure it according to your needs.
Luckily for you, Outwrite's paraphrasing tool supports Gmail and Outlook. Just install our browser extension, highlight your subject line, then rewrite it!