Rewrite sentences with Outwrite
Meet Rewrite, our new AI paraphrasing tool. Just highlight a sentence, and we'll find different ways to rephrase it.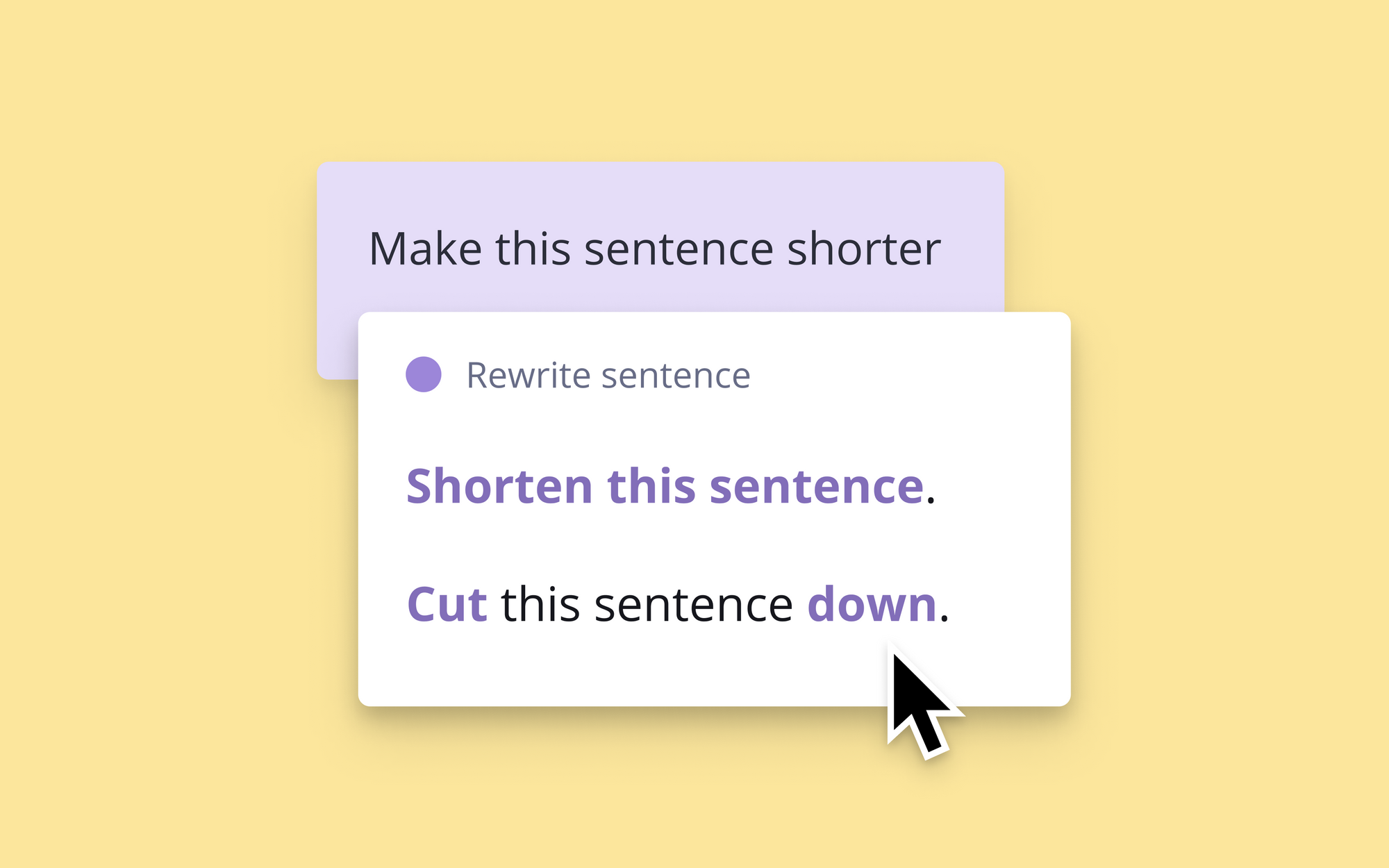 "90% of good writing is rewriting". While this saying may not hold true for everyone, it is rare to write a perfect draft on the first go.
It can take hours (if not days) of work to turn clunky sentences into something clear and compelling.
Luckily for you, we've come up with an easier way to rewrite your sentences.
Meet our new AI paraphrasing tool
Most proofreading tools look for patterns to make small phrasing changes. We're taking a more powerful approach—paraphrasing entire sentences.
Our new Rewrite feature uses advanced AI to think of all the different ways to reword a sentence. We figure out which options will best enhance your writing (based on factors like your writing goal), and you choose your favorite one from the list.
Need to decrease your word count? Here are some shorter alternatives. Want to say the same thing in a different way? Here's how you can rephrase or restructure it.
You can also use our Editor to correct any spelling or grammar errors, find better synonyms, and identify opportunities to use active instead of passive voice.

How it works
1. Select a sentence
Highlight or double-click on the sentence you would like to paraphrase in the Outwrite Editor, or using our browser extension.
2. Choose a rewriting goal
Pick one of our six rewriting goals:
Improve - enhances writing quality and flow
Shorten - cuts out unnecessary words and phrases
Expand - rephrases sentences to make them longer
Restructure - changes sentence structure for improved clarity
Formal - makes sentences more formal
Casual - makes sentences less formal
3. Choose an option
We'll generate a list of alternative sentences based on your writing goal. Choose your favorite one, or rewrite the sentence using a different goal.
Try it out now!
Rewrite is now available as one of our Pro features. If you're new to Outwrite, click here to try Rewrite for free.