Looking for a French grammar checker? Here are 7 things to consider
There's plenty of English grammar checkers out there. But what if you want to edit in French?
You're probably familiar with the many English grammar checkers on the market. There's Grammarly, ProWritingAid, Hemingway, and Outwrite, to name a few. But what about software for those writing in French?
It turns out there are several tools for French writers (albeit far less than English). Bonpatron, Reverso, and Antidote are some of the most popular ones. However, grammar checkers can vary greatly in terms of price and quality (some may even make your writing worse). So it's worth taking the time to figure out which one is right for you.
Here are a few things to consider.
Does it pick up a variety of French mistakes?
Most French tools will pick up simple spelling errors. However, they may miss mistakes relating to punctuation, subject-verb agreements, conjugations, and gender (among others). If you're serious about improving your writing, look for a grammar checker that claims to fix more complex French errors.
Does it add mistakes to your writing?
It's bad if a grammar checker misses mistakes. But it's even worse if it adds mistakes to your document. Copy-and-paste some text into the grammar checker and see if it tries to fix phrases that are already correct. Alternatively, check customer reviews on third party sites for any reports of poor or incorrect suggestions.
Does it offer comprehensive feedback?
Basic grammar checkers will underline errors without telling you what you've actually done wrong. More sophisticated tools will explain what type of issue you've made, why it's wrong, and how to correct it. If you're a school student or French beginner, you may want a tool that provides this level of feedback. However, general feedback may be sufficient if you're a casual writer.
Does it fix non-grammar issues too?
It's important to check your writing for spelling mistakes. But that's not the only thing you might need help with. You might want to improve your vocabulary, shorten your sentences, or use more formal language. If this is the case, look for a tool that offers style and structure suggestions. For example, Outwrite offers a paraphrasing tool that rewrites sentences in French and English automatically.
Where can you use it?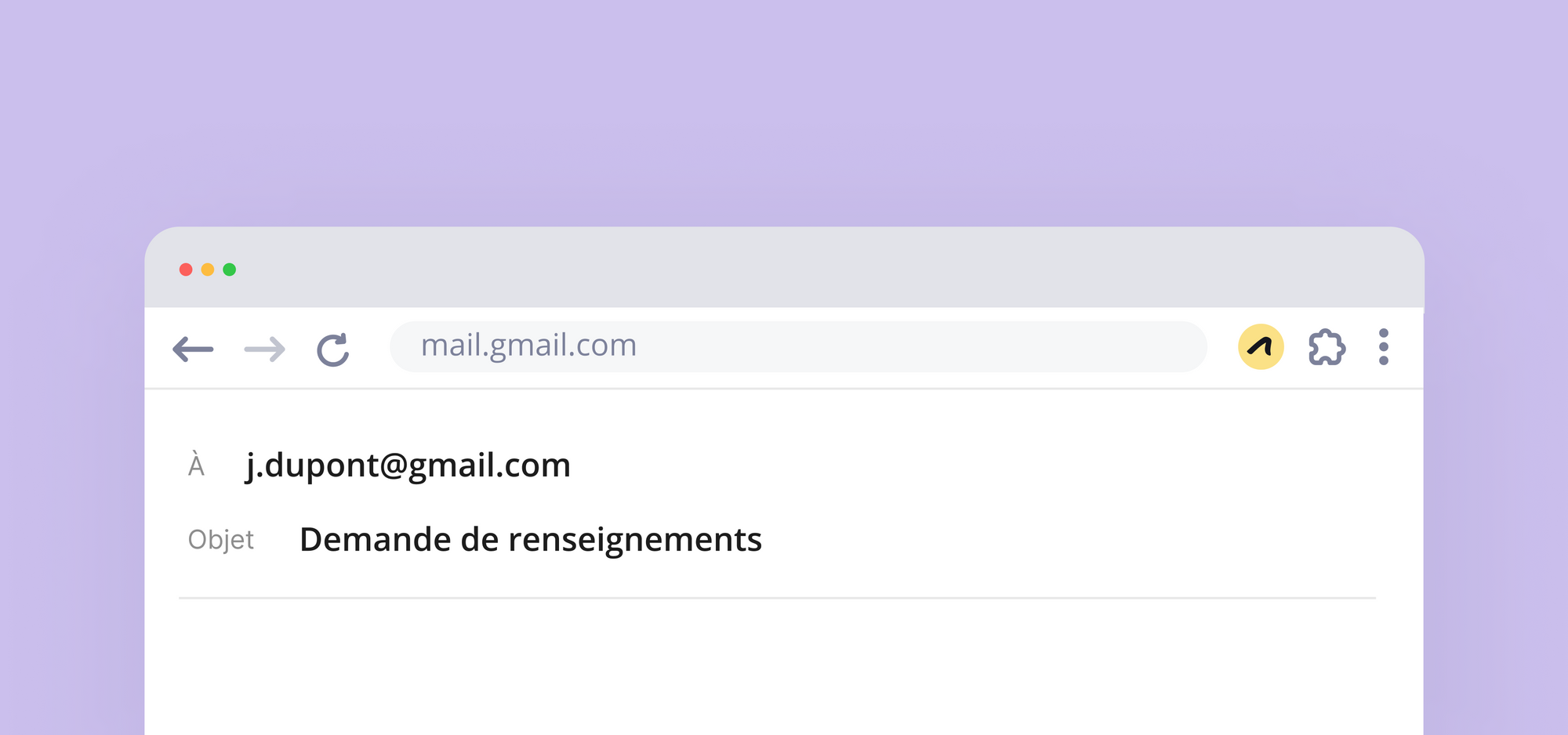 Some people write all of their work in Google Docs. Some people prefer Word. But most of us write across a bunch of different sites. If this includes you, we'd recommend choosing a grammar checker that offers multiple plugins and apps. For example, if they have a browser extension, you can proofread in Gmail, Outlook, and most social media sites.
Does it support other languages?
You'll find that some French grammar checkers only support French. This could be a problem if you're a multilingual speaker or learning a new language (since you may want to view feedback in your native language). Check what languages the product supports, and if the company's support team speaks them fluently too.
Is it free to use?
Some grammar checkers are completely free to use. These tend to lack more powerful features, like sentence paraphrasing, and may impose a character limit. Other grammar checkers will keep their best features behind a paywall. If this is the case, see if they offer a free trial or discount.
Improve your French with Outwrite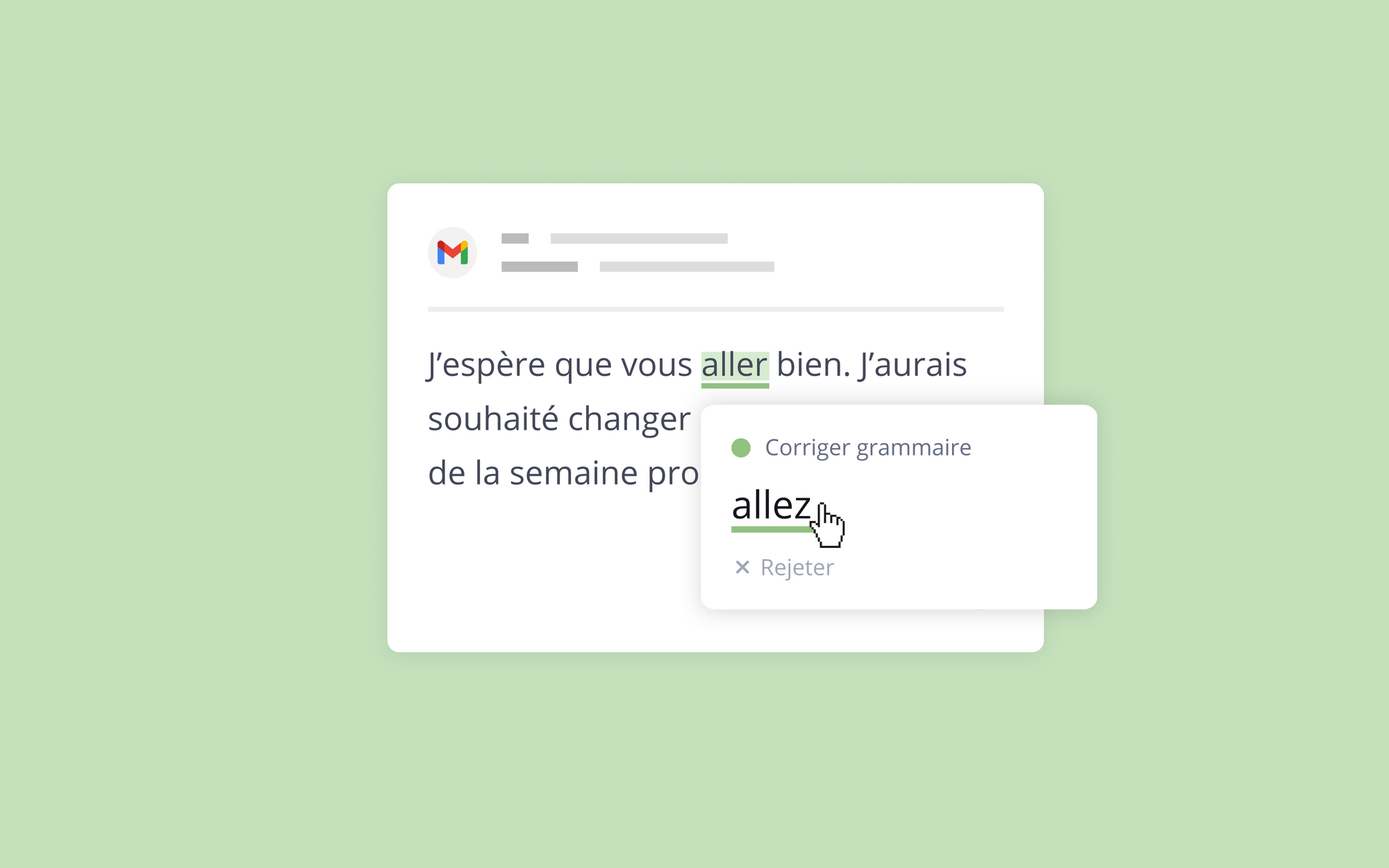 If you're looking for a powerful tool that supports English and French, try Outwrite. Apart from fixing grammar errors, our AI writing assistant helps refine the quality and flow of your writing. It can be used by French beginners and native speakers alike!
If you'd like to check us out, click below.