Introducing Outwrite for Spanish
You can now use Outwrite to check your grammar in Spanish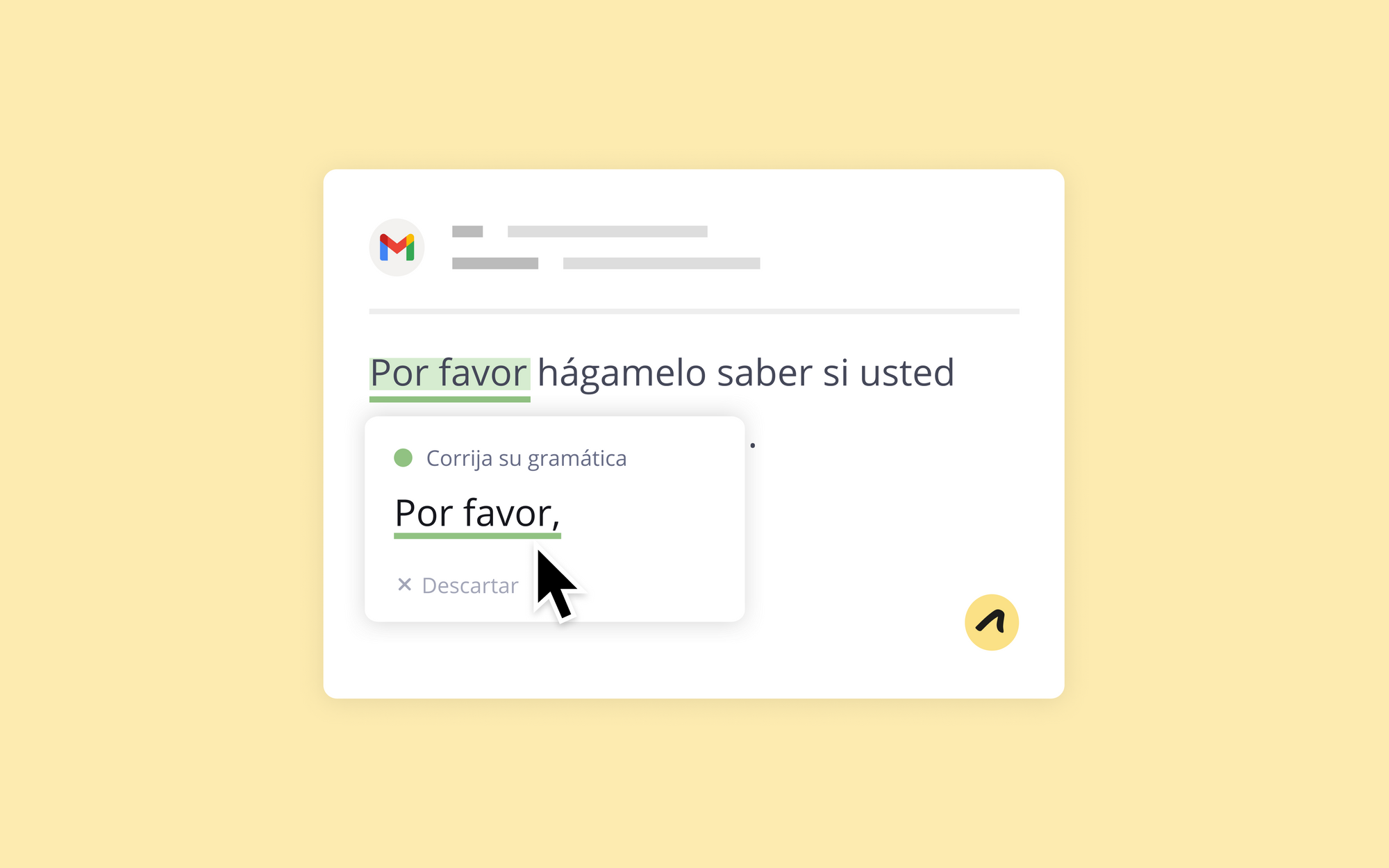 Late last year, we launched grammar, spelling, and style support for French. We have some good news for any Spanish writers—we now support español too!
Spanish is spoken by over 559 million people worldwide, and is the second most spoken native language after Mandarin. It's also a popular second language—about half of college students in the US choose to learn it.    
So if you're interested in proofreading in Spanish with Outwrite, here's everything you need to know.
You can correct spelling errors in Spanish
Like every other grammar checker out there, Outwrite will pick up spelling mistakes. Here are some common ones in Spanish:
Omissions. This occurs when you forget to add a character or accent to a word.
Cognitive errors. This means you've used a phonetically correct, but grammatically incorrect, letter. For example, "llendo" instead of "yendo", "biene" instead of "viene"
Additions. As the name suggests, this means adding a character by accident.
Note: If Outwrite incorrectly identifies a word as a spelling mistake (like a brand name), you can add it to your personal dictionary. This means it will longer be flagged as a mistake.
...and grammar errors
Outwrite will also look out for Spanish grammar and punctuation errors, like:
Capitalization. The Spanish language capitalizes far fewer words than English. For example, you don't need a capital letter for days of the week, names of languages or religions.
Gender. In Spanish, all nouns are assigned a gender. Knowing whether to use a masculine or feminine case takes practice (which is why a grammar checker can come in handy).
Word order. Unlike English, you'll find that most Spanish adjectives go after the noun. There are some exceptions to this rule (like numbers and indefinite adjectives).
It helps with writing style too
Outwrite doesn't just correct grammar errors—we help with refining writing style and structure too. Our Spanish style suggestions aren't as comprehensive as our English ones (yet), but we can help with:
Vocabulary suggestions. Do you ever find yourself using the same word over and over? Outwrite can help you replace weak words with better synonyms.
Simplifying phrases. Outwrite can help reword sentences to make them clearer and more concise.
Coming soon: Rewrite in Spanish
Our paraphrasing tool is one of our most popular features. In a couple of clicks, you can see different ways to rewrite or restructure a sentence. It'll come in handy whenever you want to say the same thing in a clearer, shorter or more formal way.
Right now, you can only rewrite sentences with Outwrite in English and French (but we'll be adding support for Spanish soon).
Try Outwrite for Spanish today
If you're already using Outwrite, you can proofread in Spanish by changing your language in your account settings. Alternatively, if you've installed the most recent version of our Chrome browser extension, we'll automatically switch your proofreading language to whatever language you're writing in (as long as we support it).
If you're new to Outwrite, head to our website to sign up for free!
Outwrite for Spanish is still in beta, so if you come across any bugs or areas for improvement, let us know at help@outwrite.com