Introducing our new Microsoft Word add-in
We've made some big changes to our Word add-in. Find out what's new.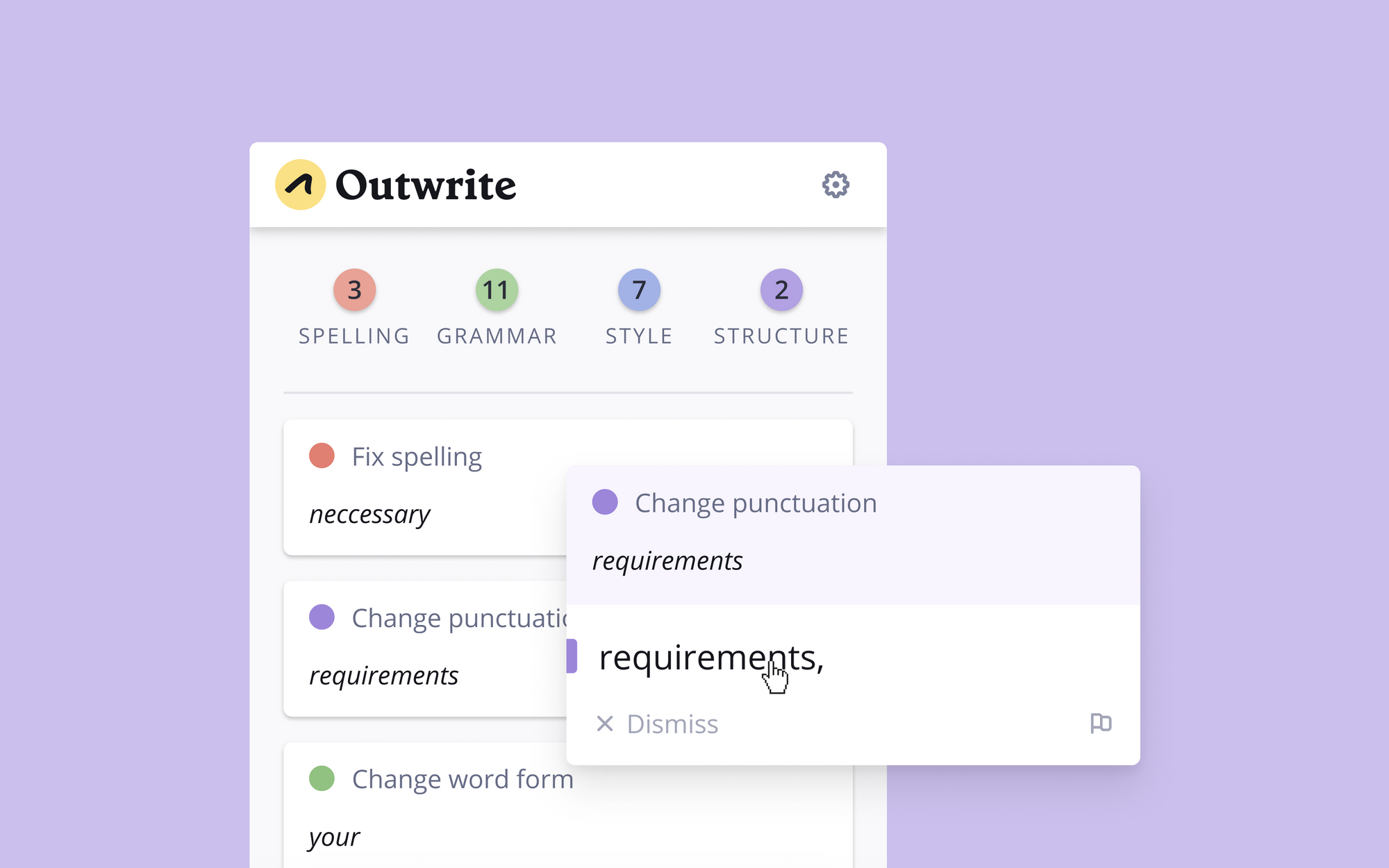 We're kick-starting 2022 with a refreshed Microsoft Word add-in! These changes should make it much easier to edit your documents online. Head to the Add-ins Store to install or update Outwrite for Word, or read on to learn what's changed.
What's new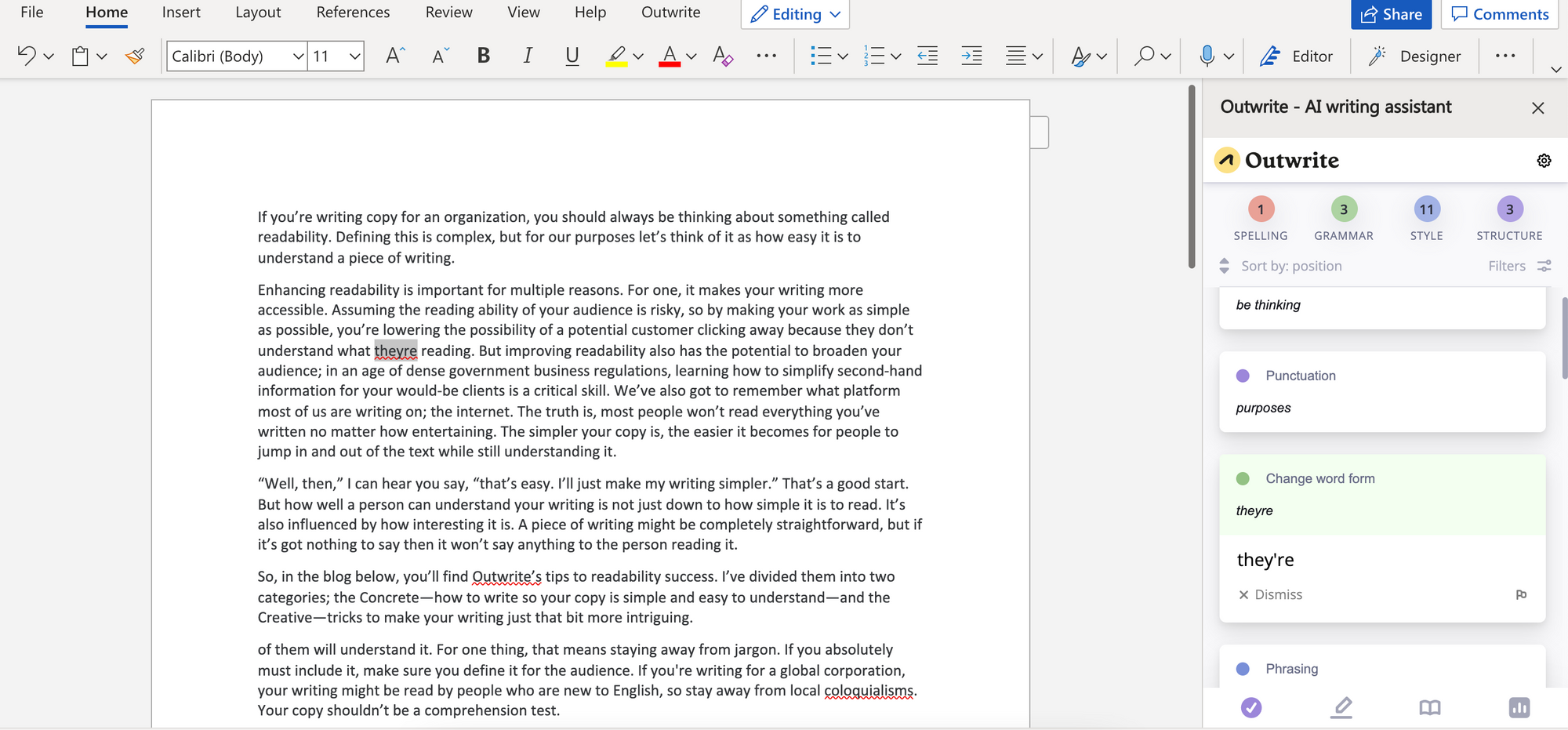 As you can see, the new sidebar is worlds away from the previous one. Instead of opening the Outwrite Editor in a modal window, you can now view and apply writing suggestions alongside your actual document.
You can choose which suggestions to view by clicking on the tabs in the footer. Here's what they do:
Corrections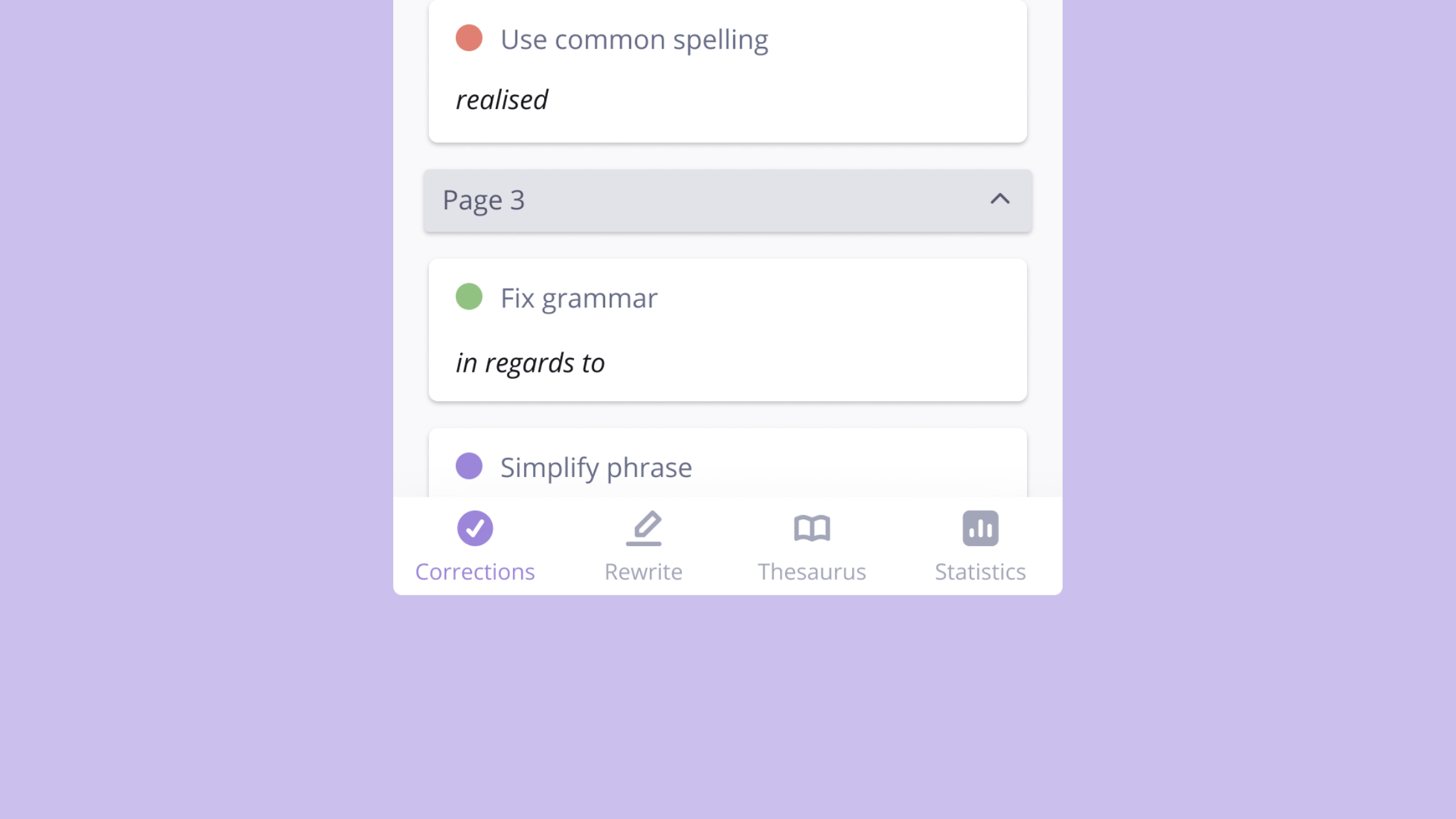 If Outwrite detects any grammar mistakes or style improvements, they'll show up here. Click on a suggestion to expand it, then click on an option to apply it to your document.
Note: you can filter these suggestions and sort them by category or position on page. This may come in handy if you're editing a 2,000+ word document.
Rewrite
If you're one of our Pro or Teams users, you'll have access to our AI paraphrasing tool. Select a sentence, then a rewrite goal, and we'll suggest different ways to rephrase or restructure it.
Thesaurus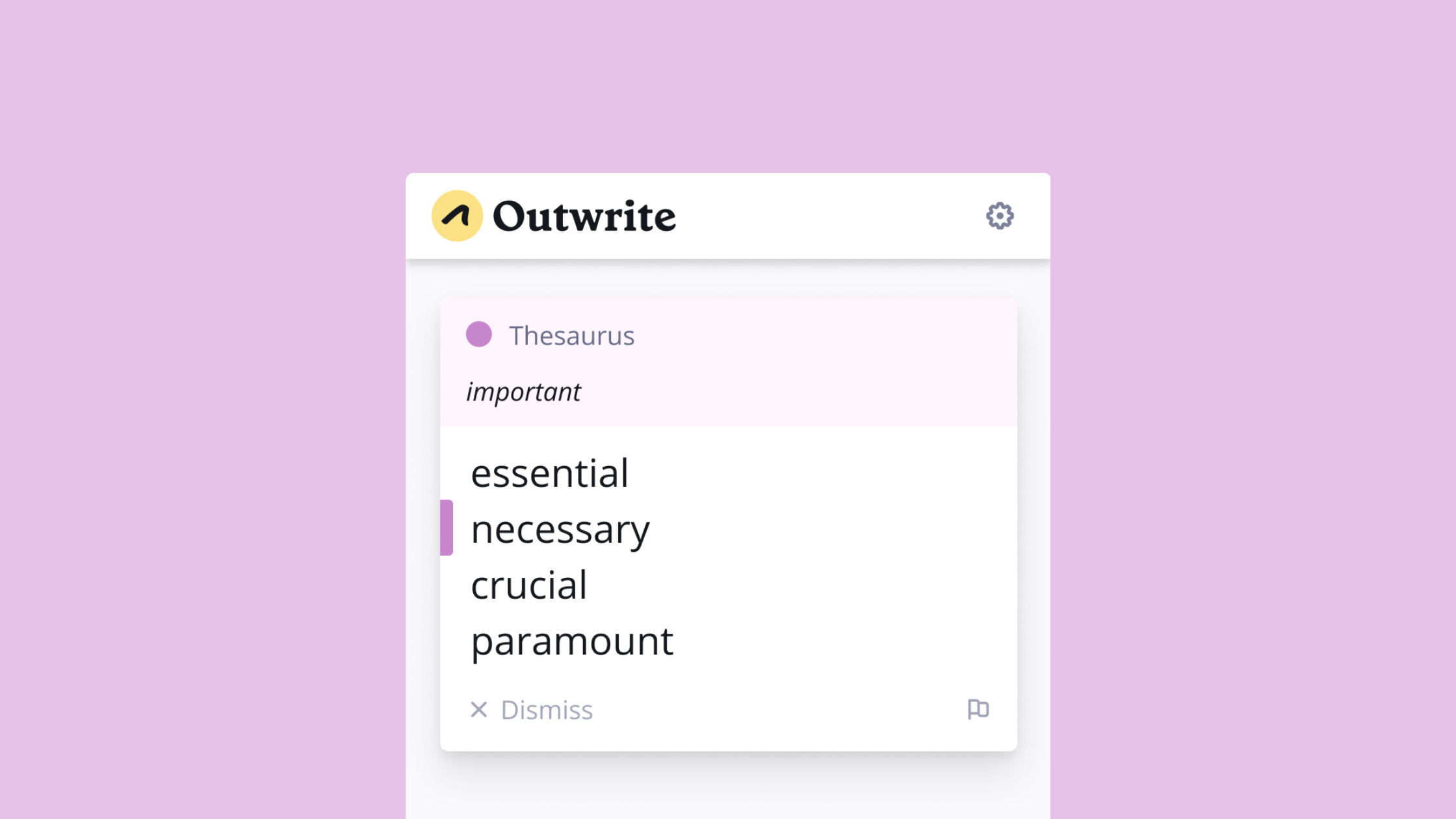 Used the same word too many times? Select it with this tab open, and we'll generate a list of synonyms based on the context of your sentence.
Statistics
Like the previous add-in, you can still view your writing statistics in real-time. Click on the Statistics tab to view your readability and grade-level scores, or to check if your document is within the required word count.
In addition, you can now access your account settings by clicking on the cog icon in the top right. This is where you can change your proofreading language and sign in or out of your account.
Get Outwrite for Word now
If you don't have Outwrite for Word, you can install the add-in for free here. If you already have it installed, Microsoft Word may prompt you to update to version 4.2. Visit our Knowledge Base or email help@outwrite.com if you need any help getting started.
Lastly - if you like the new look of our add-in, we'd love if you could leave a review!