How to write a great cover letter
If you're looking for a new job, now's a pretty tough time. To help, we've put together some tips on how to write a cover letter that will make you stand out from the crowd.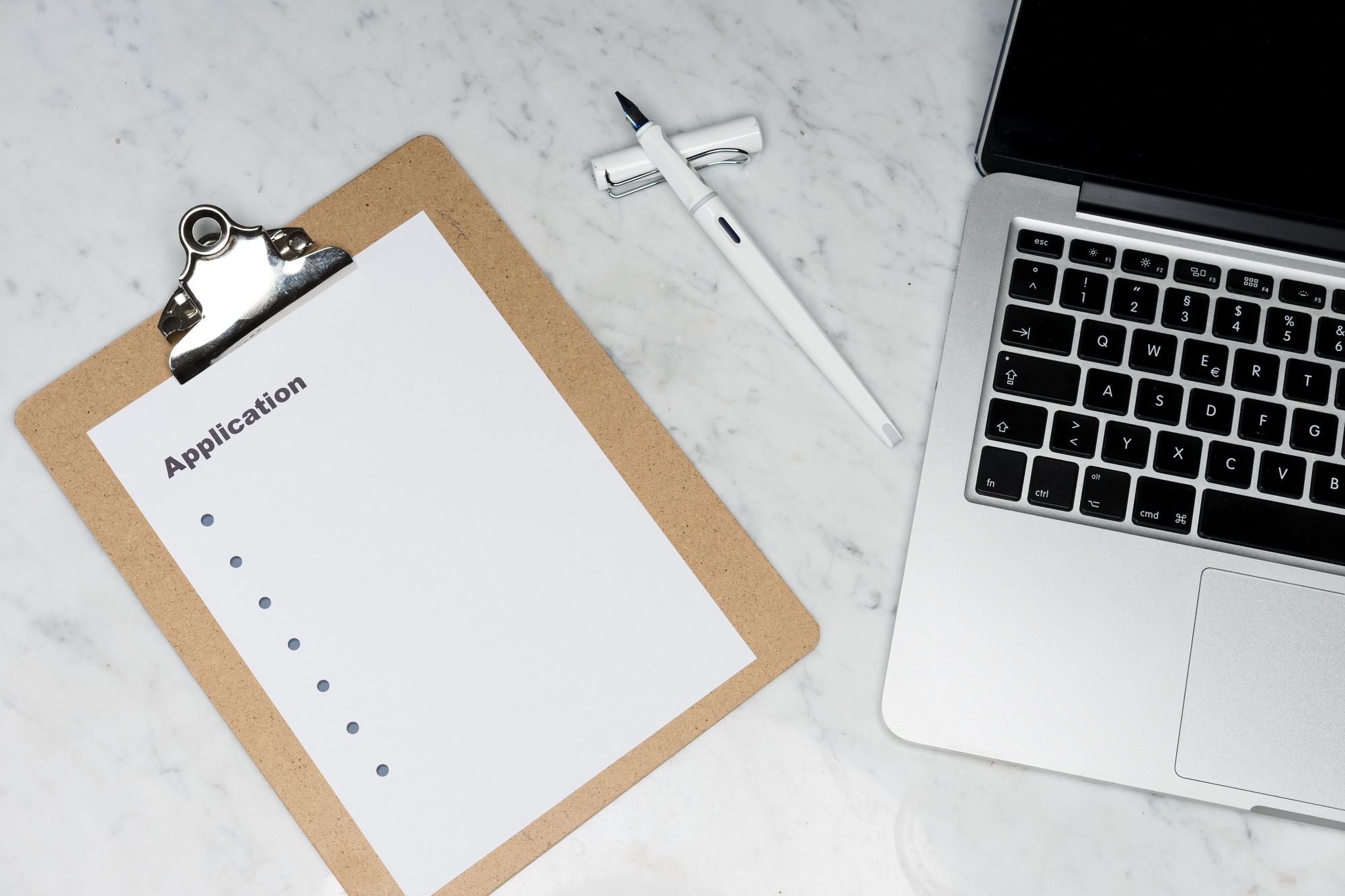 In light of what's going on right now, we thought we'd look at something a bit different this month—the humble cover letter.
A cover letter goes at the front of your resume and gives a brief outline of who you are and why you're applying for a particular role. Since the job market is so competitive at the moment, it's crucial to make sure that yours stands out from the crowd.
So here are some tips on how to get the right attention, right away.
Show your commitment
From the get-go, address your cover letter to the actual person who will be reading it, not "Dear Sir/Madam" or "Dear Hiring Manager". This might be the owner, hiring manager or head of department depending on the size and structure of the company. Including their name not only shows attention to detail (a key requirement for many jobs!), but also indicates that you're genuinely interested in the job.
Sometimes, the name of the recruiter will be in the job listing. If not, find the business' LinkedIn page and look for their human resources staff. If it's a smaller workplace, you might even consider calling them to discuss the job more generally and ask who will be reviewing the applications.
Customize with personality
As you might have grasped from the above, don't submit a generic cover letter! It's fine to have a template but make sure you customize it for each job you apply for.
Start by mentioning the full job title in the first line of your cover letter, or the subject of your email (if this is how you're submitting your application). Then, look through your resume and find parts that are particularly relevant to the job listing. Highlight each in your cover letter with an example of how you demonstrated this skill or attribute. Applying for a copywriting role? Talk about how you improved the SEO of a client's website or provide examples of some punchy, on-brand copy.
You should also give your cover letter a personal touch. Tell the recruiter why you'd be a good fit for the job. Everyone will say they're a hard worker. What can you bring on top of that? Work out the parts of your personality that would fit well with the job you're after.
Know the business
If you have an affinity with the business you're applying at, consider popping it in your cover letter. Have you been a customer before and liked their goods or service? Let them know! Hearing that you have experience with, or even love, a business' brand will pique the employer's interest.
Think about the culture and staff of the company, too. Maybe they're a business committed to sustainability or ethical manufacturing. If these are issues you're passionate about, tell the employer in your cover letter. The ethos of a company is not incidental; businesses are interested in having staff who buy into their culture. Leverage this. Likewise, if it's a company with a bit of a profile, there might be figures within it who you look up to. Don't be afraid to say you want to work in the same place as your role models!
Writing your cover letter
There are a couple of things to keep in mind when you write your cover letter. First, consider the tone you should take. You should generally lean towards formal. However, if the company's marketing or job listing uses more casual language, you can probably do the same. Remember that casual should still be professional. If you're thinking "this part's a bit risky", it's probably not worth it.
You also don't want to make your cover letter too long. It should be able to fit on one page. Three paragraphs will generally do the trick; one to introduce yourself, one to discuss why you want to work at the place you're applying to, and one on why you would succeed there. Finish off the cover letter by thanking the recruiter for their time, and letting them know you have attached a resume with your contact details should they want to get in touch.
Don't forget to proofread!
A big red flag for employers is carelessness. And what does carelessness usually look like? Correct. Spelling errors. It is paramount that your cover letter is polished and grammatically correct before you attach it. The free version of Outwrite can help you here—just import your document (or install the Outwrite add-on for Word or Google Docs), and it'll scan for any grammar or spelling errors that your normal word processor may have missed.
However, if you want that extra edge, consider trying Outwrite Pro. It will help improve the clarity and flow of your writing, and find stronger alternatives for weak words and phrases. Recruiters see a lot of cover letters. Make sure yours is a good read.
Submitting your resume
Okay, you've put together a good cover letter for your resume, and you're ready to give it to the employer. Many companies use platforms like Seek or Indeed to advertise jobs and solicit applicants. Sending your resume this way might be the easiest, but it isn't always the most effective. Certainly, if the company says they only want applications through something like Seek, you should do as they say. If not, consider emailing the hiring manager directly, so they're aware of your interest and enthusiasm (make sure your email is courteous, not too long, and proofread, of course).
Good luck!
Now is not an easy time to do anything, let alone find a new job. Hopefully, this article has provided some handy tips for writing a cover letter that will stand out and get you employed. Good luck and see you next month!