No matter what and where you're typing, your writing should be the best it can be. And now it can.
Outwrite is pleased to announce the release of our Chrome Extension.  Whether you're composing an email or writing a witty Facebook post, Outwrite will help you write with impact.
Here's how to get it:
Visit Outwrite on the Chrome Web Store, then click 'Add to Chrome'.
Here's how to use it:
1) Type anywhere on the web, and click on the underlined text to view Outwrite's suggestions.
2) Highlight a word to view a list of synonyms, or select an entire sentence to rewrite it.
3) Click on the red button to open the Outwrite Editor. This will also give you access to writing statistics and your account settings.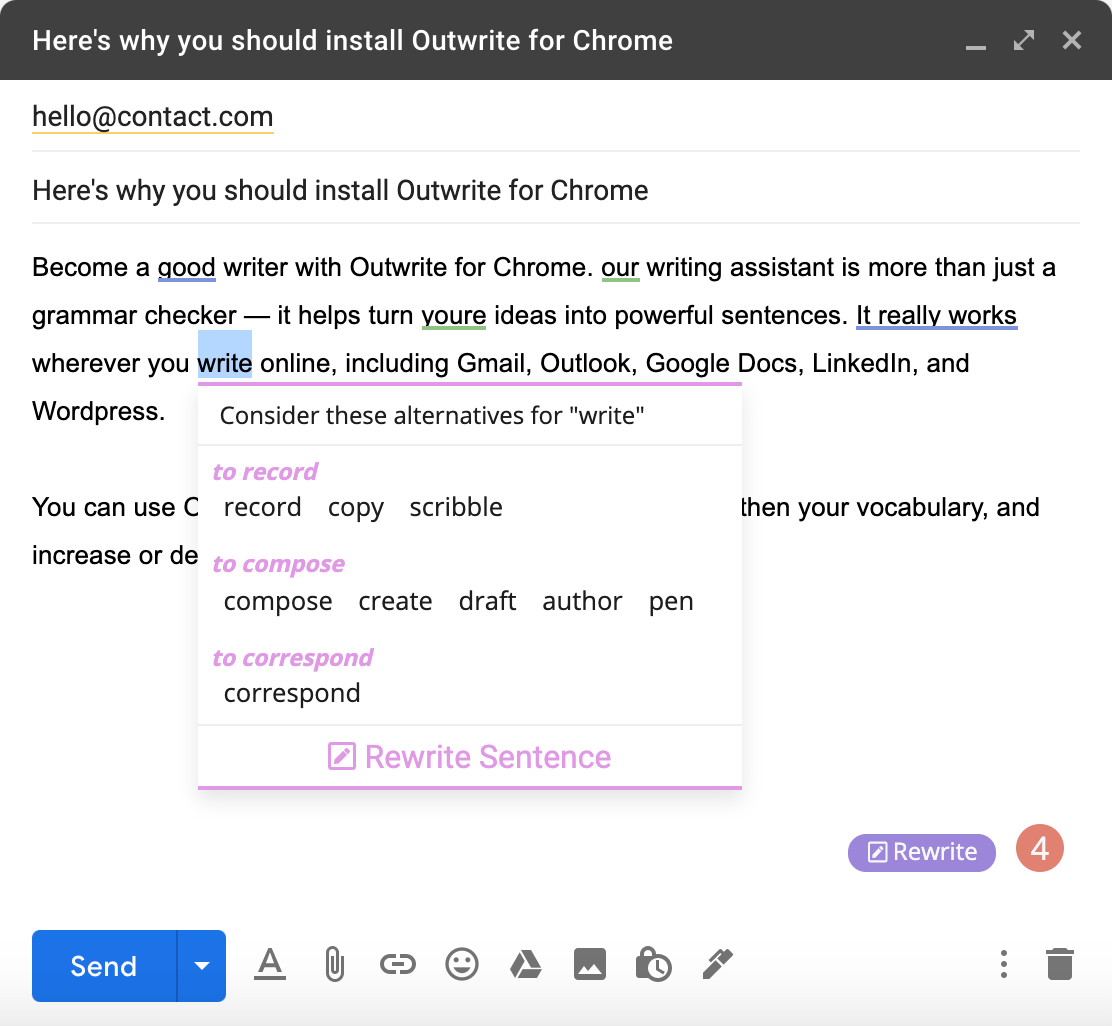 4) There may be certain websites that you don't want to use Outwrite for, or times when you don't want to view Rewrite or Thesaurus suggestions. In these cases, just tap on the Outwrite icon to disable (or later enable) these features.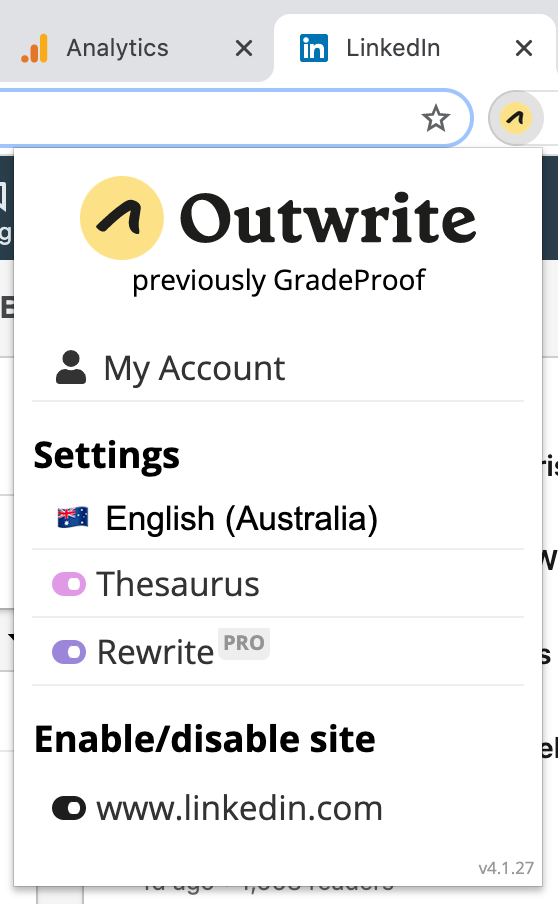 Here's where it works:
Outwrite's browser extension supports most websites including Gmail, Outlook, Facebook, Twitter, LinkedIn, Wordpress, Reddit, and Medium.
If you would like us to support a new site, or have any questions, just contact help@outwrite.com
Happy writing!