GradeProof is growing up
GradeProof has grown immensely since we launched in 2015. Now it's time for our brand to grow up too. Introducing Outwrite.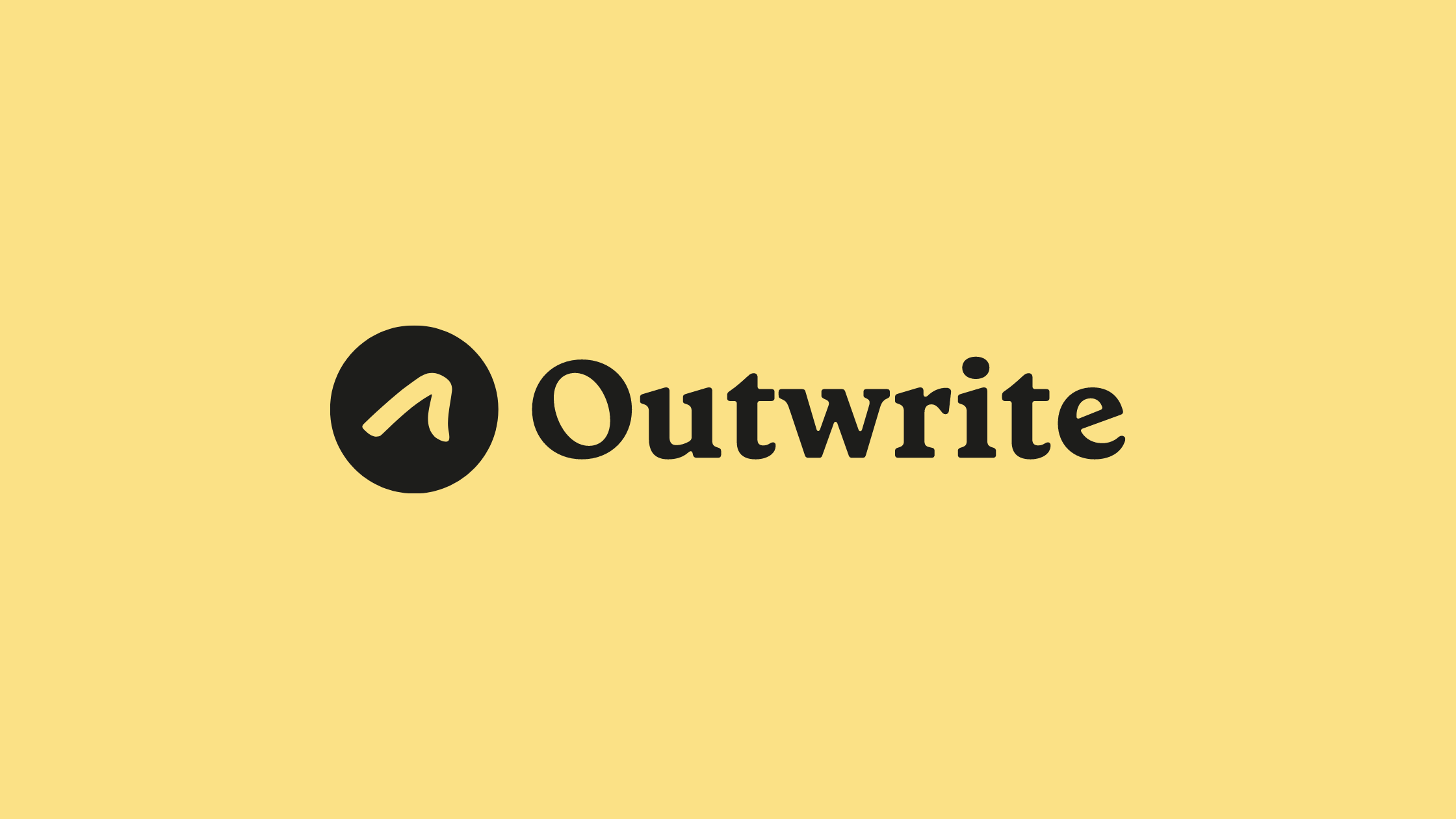 Five years ago, we wondered "What if your spell checker was actually intelligent?". Since then, we've grown rapidly: from one platform to five; from two employees to nine; and from one user to 1 million. Now it's time for our brand to grow up too.
Introducing Outwrite
Outwrite means to "write more or better than". The name captures our mission to help anyone become a powerful writer, not just a grammatically-correct one.
Whether you're trying to attract a new client, sell a story, or improve your grades, we'll help turn your ideas into eloquent sentences.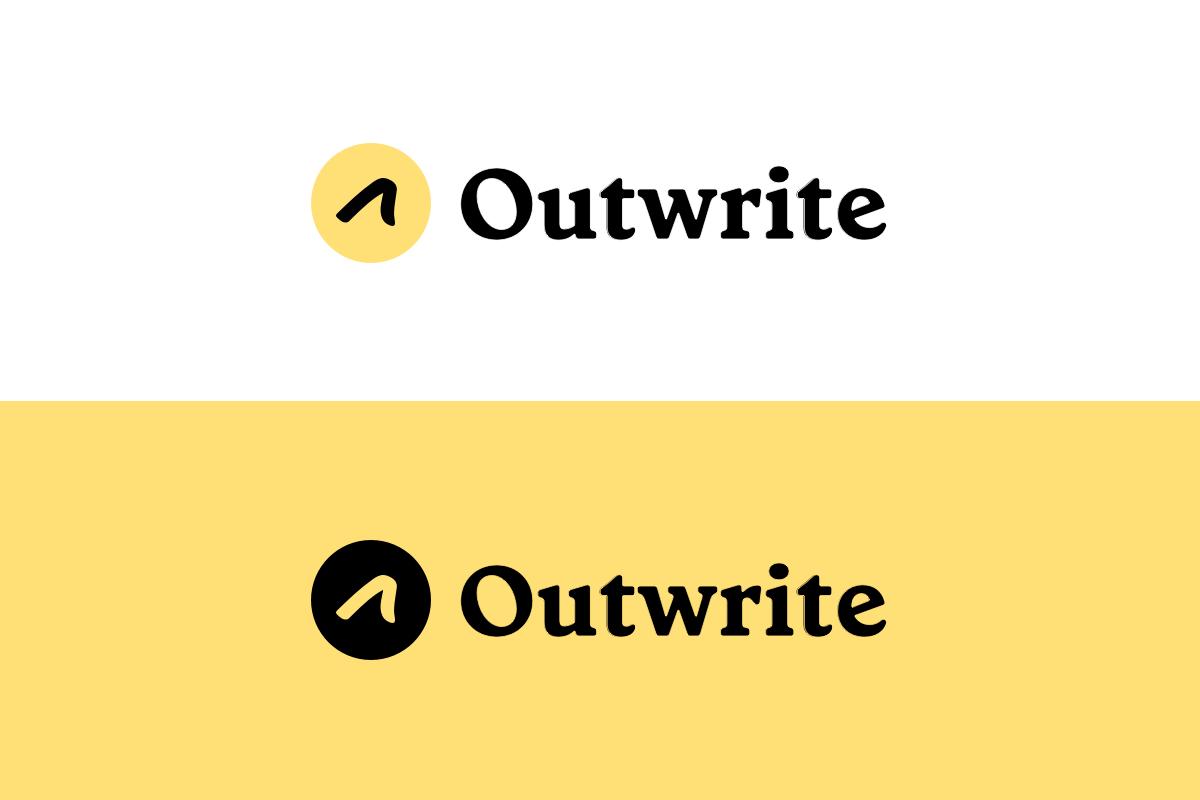 What's changing?
Apart from a new name, we've made some major changes to our visual identity.
First up is our logo. We've graduated the academic cap, and replaced it with a caret. It's inspired by the mark used by human proofreaders to indicate that something should be inserted into a piece of text.
We also have a different color scheme. We've stripped back the bold red and green, and introduced yellow, purple and pink pastels.
Finally, we have a new home. If you visit gradeproof.com from the 6th August, you'll be redirected to our new address at outwrite.com. We've made this website easier to navigate, and will be adding more content to it soon.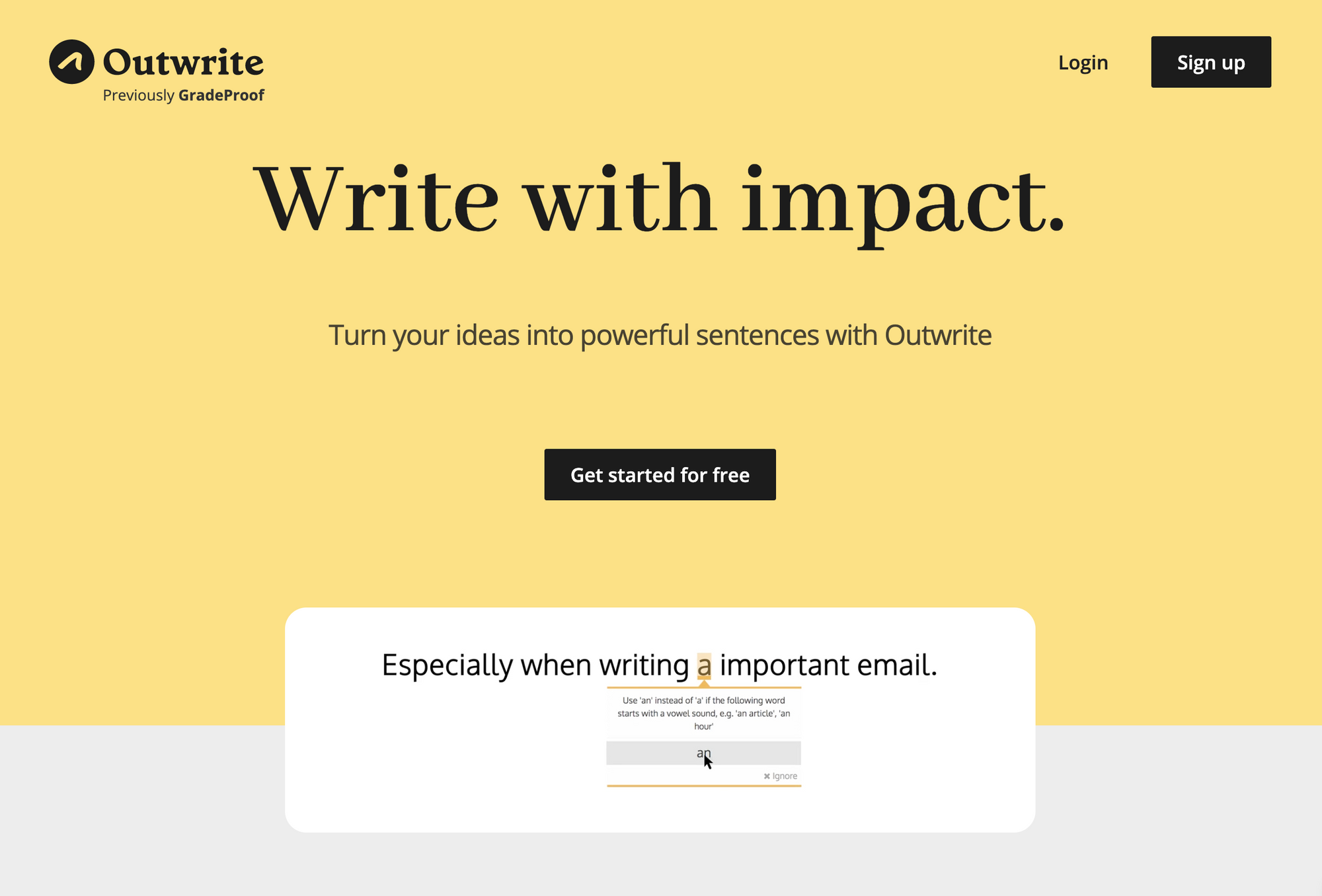 What's staying the same?
All the important things, like your account details and saved documents, haven't changed. We still offer the same plans, platforms and features.
You can still access our Editor via the web app or one of our plugins (just look out for the Outwrite logo). It may have a new coat of paint, but it's as powerful as ever.
Check it out
We'd love to know what you think of our new look. If you have any feedback or questions, you can reach us at help@outwrite.com
Thanks for your support so far, and here's to another amazing year.
The Outwrite Team