New: GradeProof Statistics
For the first time last month, we sent out the GradeProof statistics email to a selection of users. Included in the email was some key usage statistics, personalized to each user. You can see some of the key statistics that were included in the image below.
If you didn't receive the statistics email, but would like to, let us now by sending an email to help@gradeproof.com.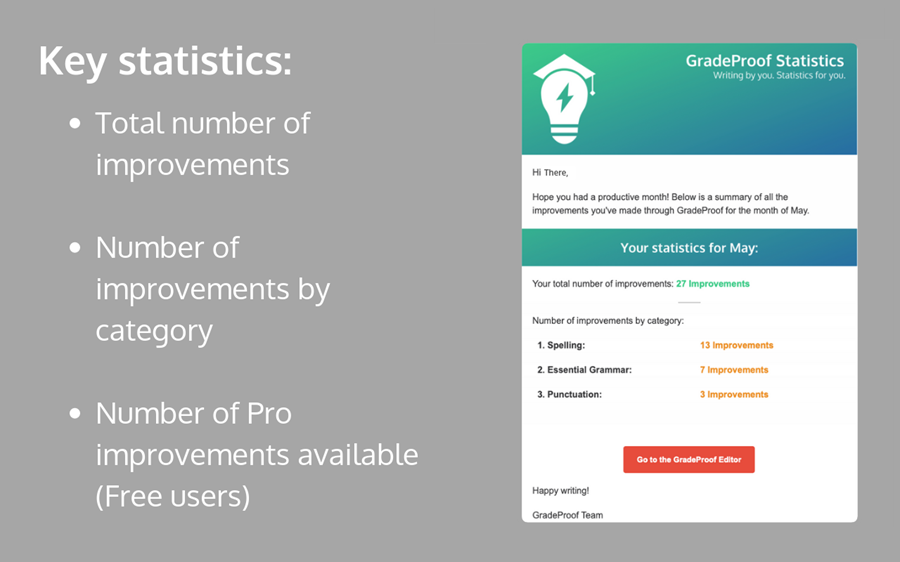 They're, their, there - Never confuse them again.
They're, their and there, are three of the most commonly confused homophones and confusing them can cause chaos in your writing. Read our latest article to ensure you never get them wrong again. Read it here.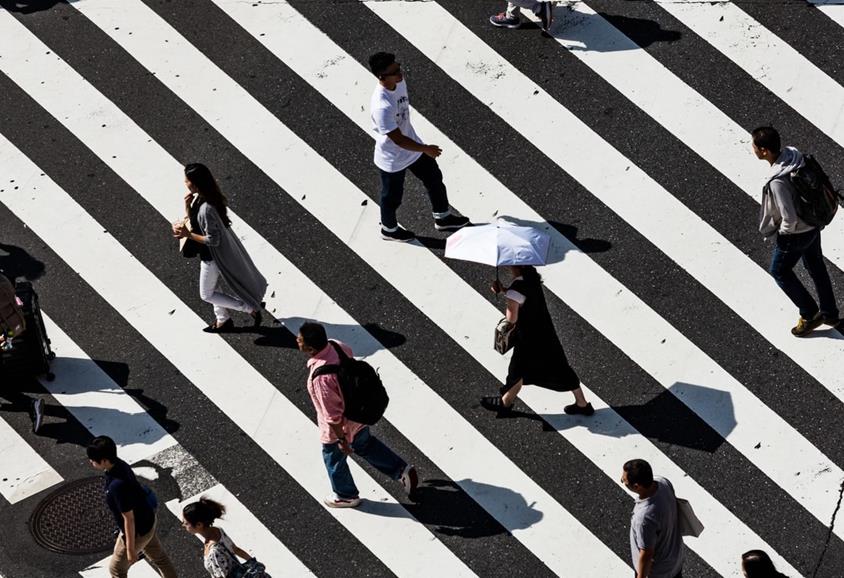 Social media: Our most powerful posts
Are you following us on Facebook, Instagram and Twitter? It's a great way to keep up to date with everything GradeProof, as well as learn new things! We've had some great posts this month across our social media channels. Here are the most popular: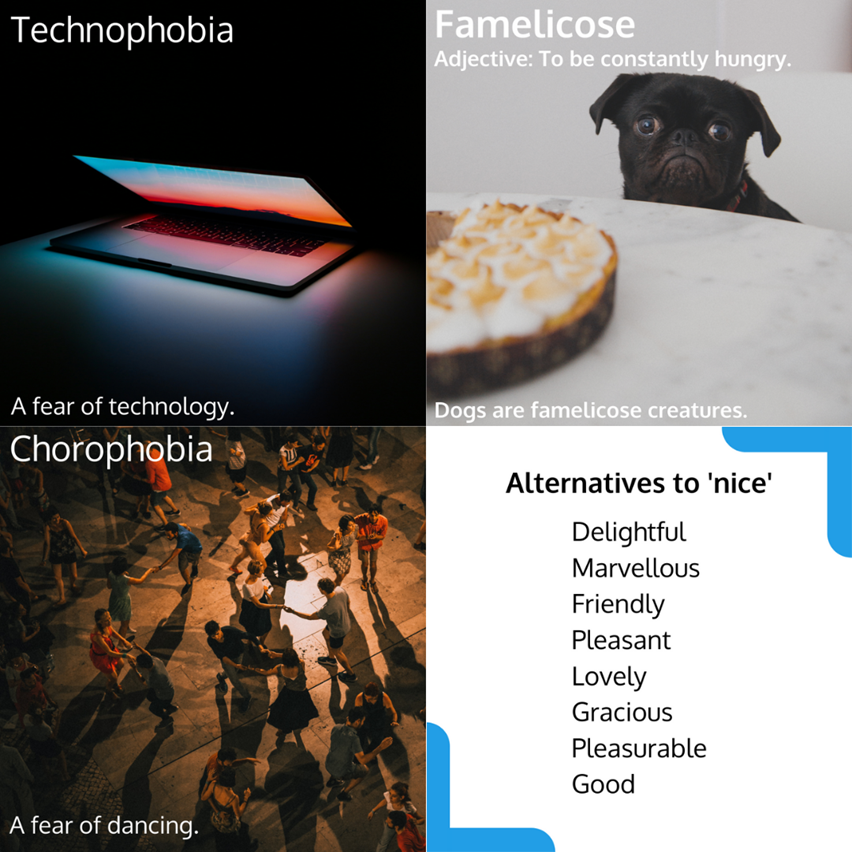 What you can look forward to:
Even though we only recently introduced the GradeProof Browser Extension for Chrome, we have been working hard to make it easier and more convenient to use. In the following weeks we will be launching an update allowing users to edit their text on the page, without having to open the editor window, making editing easier than ever. For perfect writing, everywhere, you can get the browser extension here.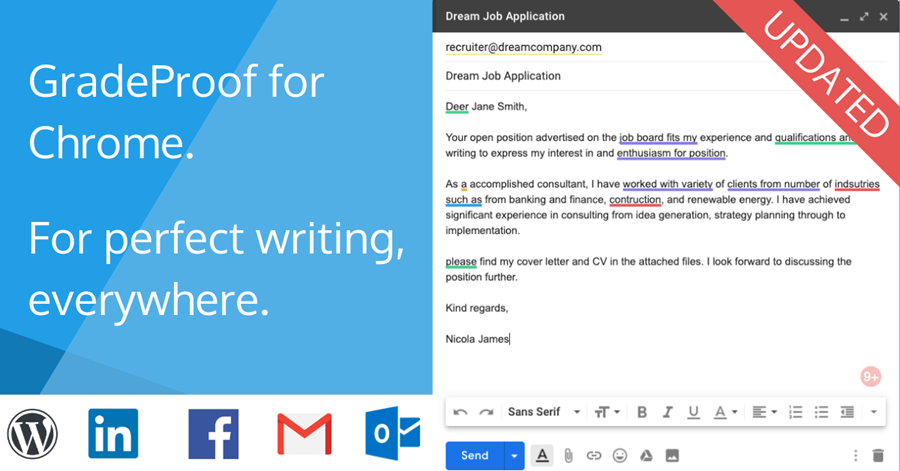 Have your say:
GradeProof is always looking to improve and we want your feedback! Fill out our user survey to have a direct impact on new features and performance improvements.
You can do the survey here.